In our current millennium where almost everything is digitalized, project management tools are on the rise as a lot of people wants to be up to date with their respective projects and monitor the progress of each. Be it large teams from large companies or freelancers, there is no question about its popularity.
Basecamp, one of the most popular project management tool was once a staple on top of the industry. However, due to loop holes in their system, a lot of loyal users have been looking for alternatives and we have listed the best options for you outside Basecamp.
First on our list is Podio. Podio focuses on the concept of workspace where teams can organize, communicate and do the respective tasks that are assigned to them using the tools and features of the software. Its features include – web and mobile, automated workflows, meeting scheduling, data visualization, social collaboration, task management, granular access, unlimited storage, personal dashboards, connected crm and integrated chat. The price of the software is ranging from free (no pay but limited features), basic plan (which costs $9 per month or $7.20 per year) , plus plan (which costs $14 per month or $11.20 per year) and the premium plan (which costs $24 per month or $19.20 per year).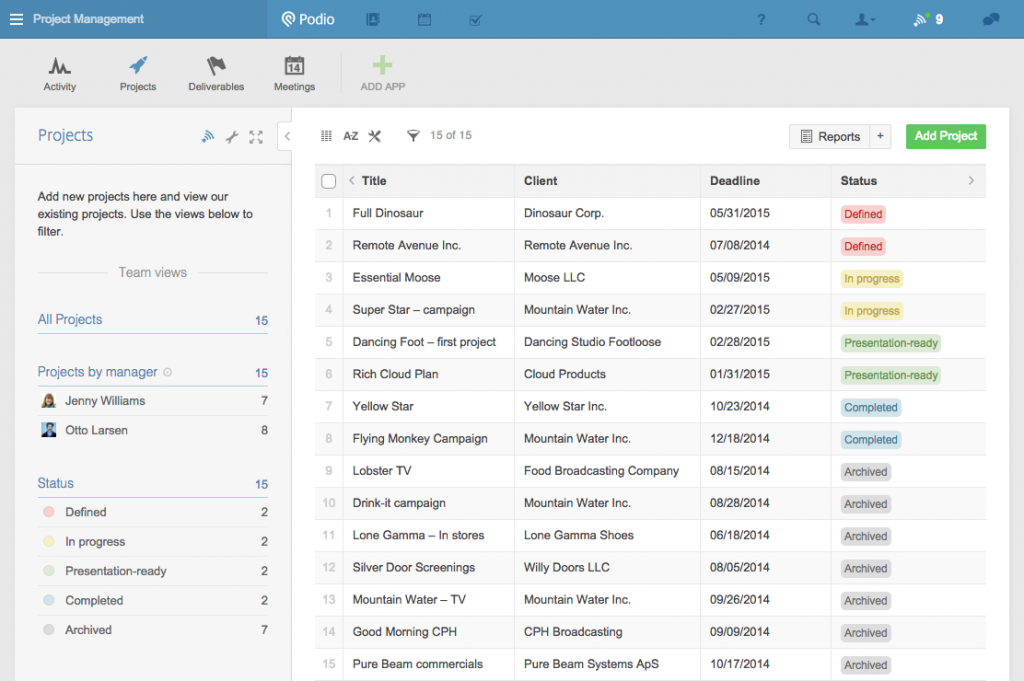 Asana on the other hand is mainly for projects, goals and daily tasks platform that helps start-up business or small business grow by the day. There are plenty of options to use Asana besides from project management which can target a specific target that a business wants to achieve and these are Organization, Agile Management, Kanban Boards, Excel Project Management, Manage Workflows, Work Management, Team Collaboration, Task Management, Team and Projects Calendars, To-Do Lists, Team Communication, PRINCE2 Methodology, Program Management, Project Planning anf Increase Productivity. There is a free plan but very limited features with Asana. You can purchase the Premium Plan which costs $9.99 annually or $11.99 per month and the Business Plan for $19.99 per year or $23.99 a month. If the business plan still lacks what your company or organization prefers, you can contact them for further discussion.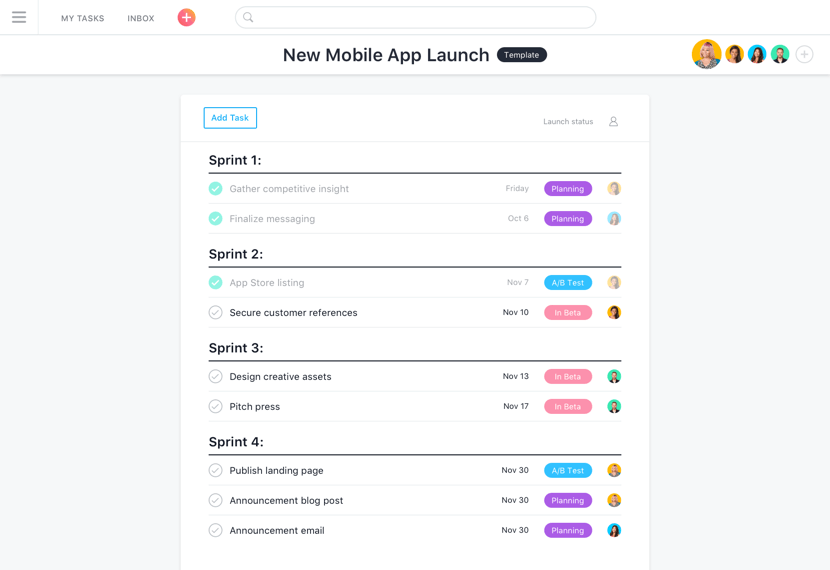 Zoho Projects is a cloud-based project management software which means it is not only limited to just track the progress of specific tasks but it can be used as a storage for important files. This is ideal for small and midsize companies. Some of its features are Task Management (task and milestones, blueprint, kanban, dependencies), Social Project Management (feeds, forums, pages, chat), Charts and Reports (gantt chart, resource utilization chart, zoho analytics add-on, tasks Reports), Time Tracking (timesheets, invoice, planned hours, calendar) and Issue Tracking and Worflow (issues, business rules, notifications, SLA). The price varies from $150 (Standard), $480 (Express), $1,020 (Premium) and $1,500 (Premium).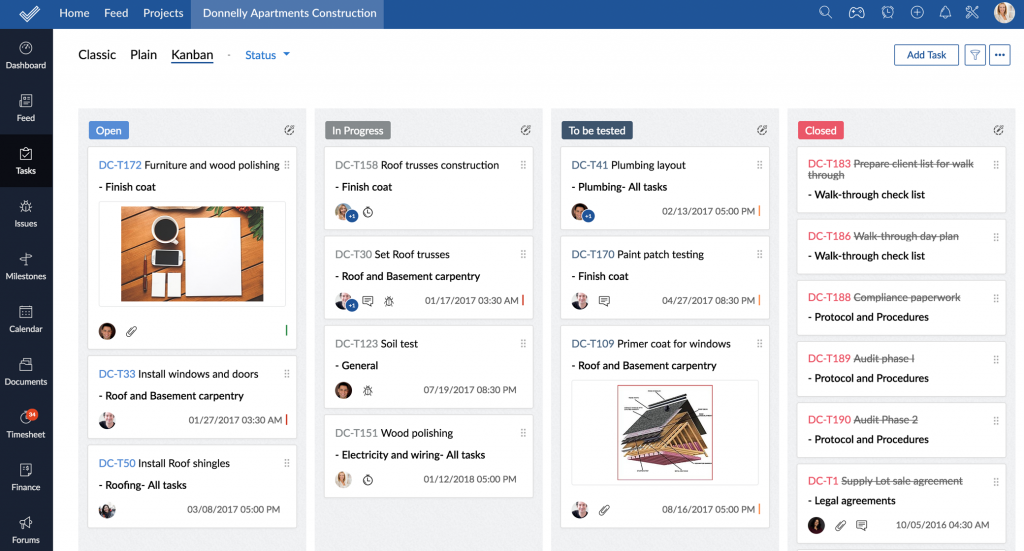 Freedcamp is only an alternative for Basecamp because of its almost similar name but also because of the similarity in the interface and usage. You can choose between 5 plans including a free plan that has only a 10MB file size limit and no backups. For the Minimalist you will pay $1.49, the Freelancer plan is $3.49, while the Business plan costs $7.49. Finally they have this plan called the Enterprise which costs $16.99 but you are entitled to all the features that Freedcamp has to offer.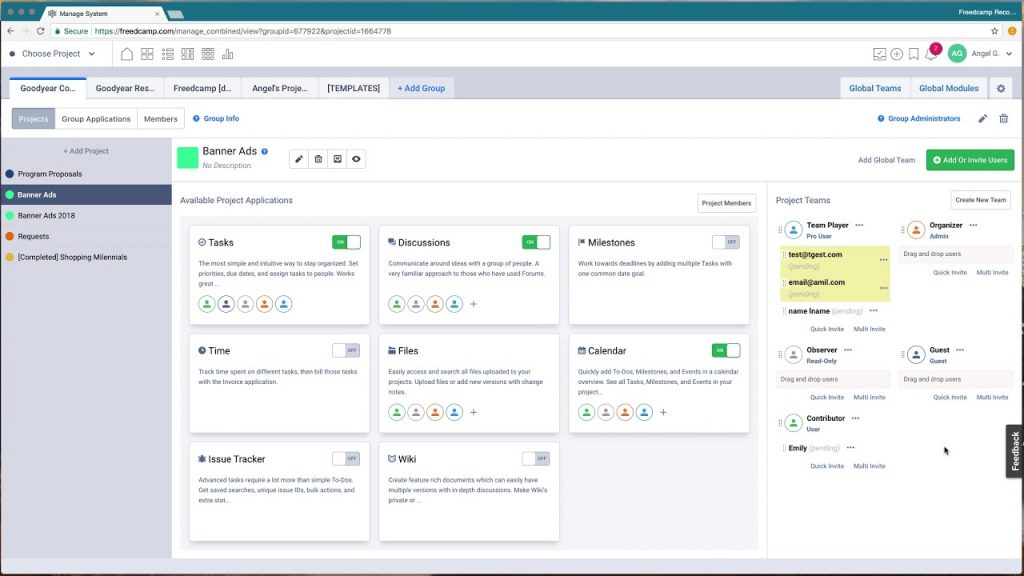 Mavenlink has 5 major products to offer – Project Management, Resource Management, Team Collaboration, Project Accounting and Business Intelligence. These products can be enjoyed in one place through Mavenlink. Besides from these offerings, they also offer the following services to their clients : MavenOps (providing configurable programs), 24/7 Support, Product Training and Customer Success. Pricing starts at $19 per month for 5 users and $39 per month per user for the Professional plan. They also have the Premier and Enterprise Plan which is customizable for clients with corresponding price.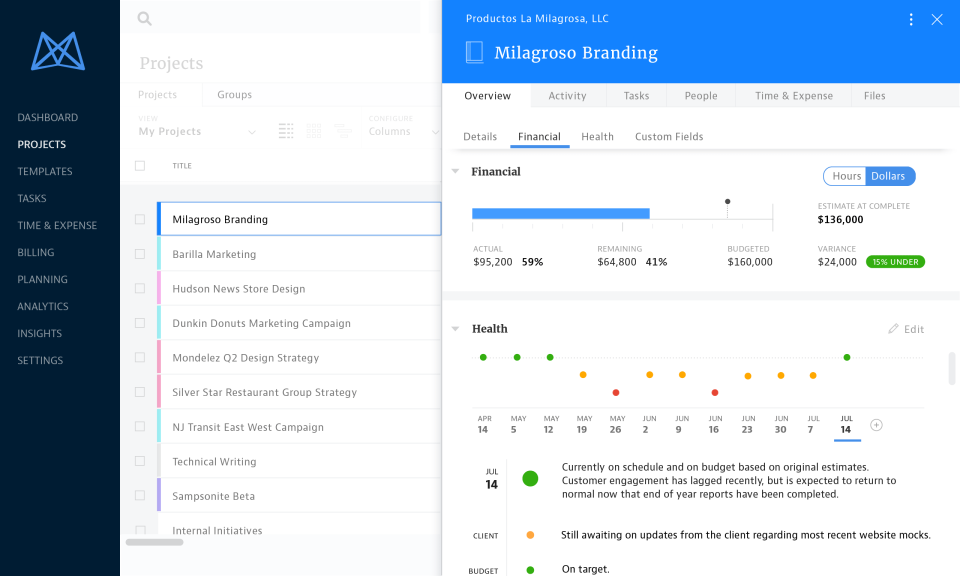 Wrike is another project management tool alternative for Basecamp that has a main goal of helping in the streamline of workflows for companies to become laser-focused on their core tasks. Some of the teams that they mainly focus on are marketing, creative, project management, product development, business operations and professional services teams. This software is also available in different languages such as Japanese, Italian, Russian, Portuguese, German, Spanish and French. Wrike simplifies project planning and turbocharges processes to enhance a company's effort to be visible. They have 5 plans suited for every need – Free, Professional ($9.80 per user per month), Business ($24.80 per user per month), Marketers (contact them for pricing) and Enterprise (contact them for pricing).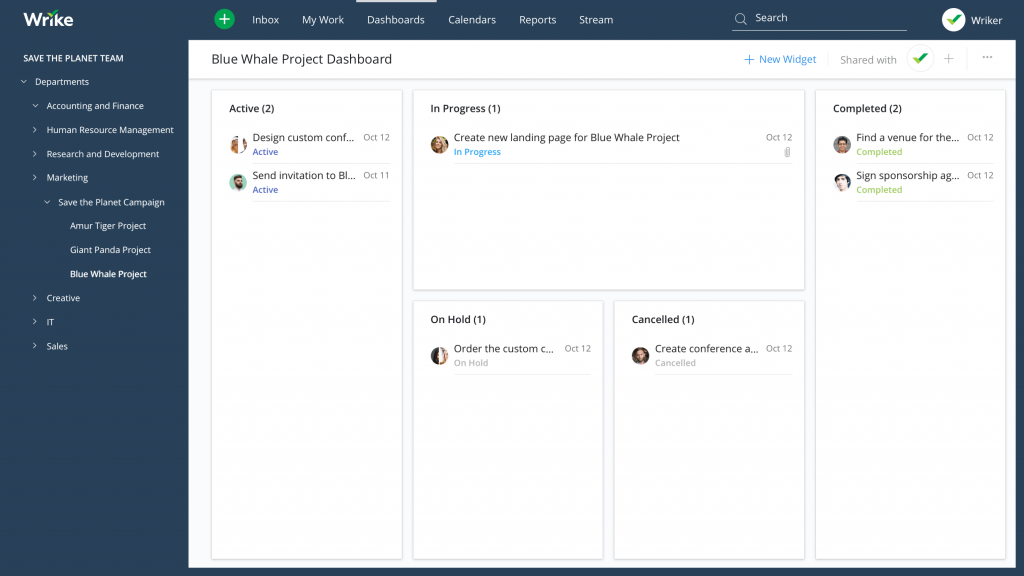 Just like Zoho Projects, Hive is also a cloud-based project management software that allows you not only to manage your tasks but to store files as well. Its feature is divided into 5 aspects namely Plan (includes project layouts, automated workflows, summary views, action template), Execute (includes action cards, my action list, proofing & approvals, forms), Communicate (email, chat, meeting notes, files) and Monitor (hive analytics, resourcing, time tracking). The price starts at $12 per month per user for the Professional plan while the Enterprise plan varies its price depending on the need of the company or client.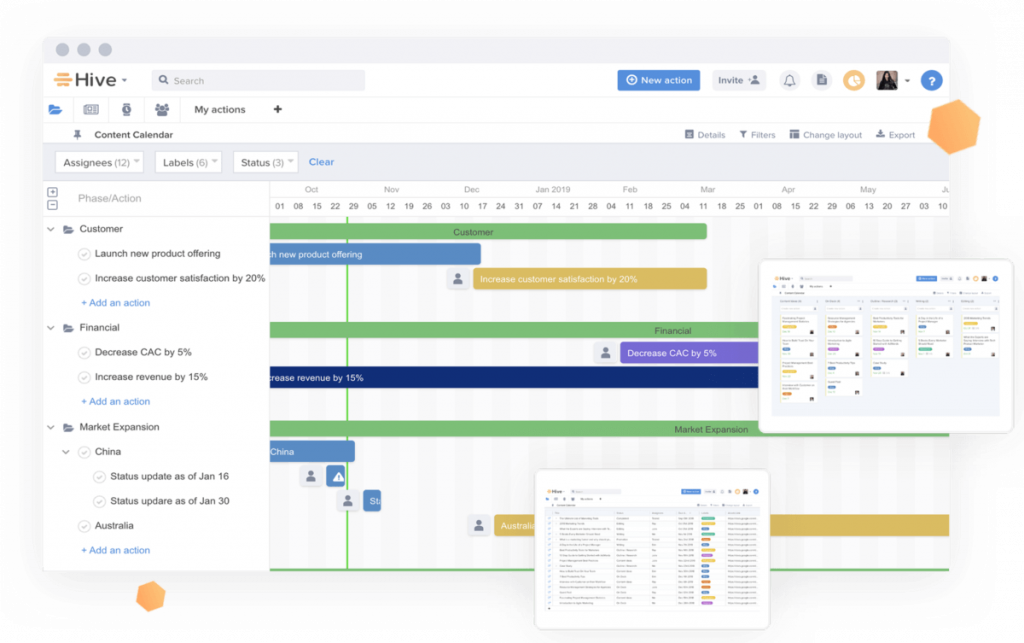 Clarizen is the project management tool alternative that is ideal for large or big companies as its software serves as a business model. Clarizen values cross-company engagement. The main features include Configurable Workflows, In-context Collaboration, Automated Business Processes, Real-Time Visibility, Flexible UI and Dynamic Reports and Dashboards. Their solution covers the project managers, information technology, different professional services, marketing, and C-Suite. You will only know the price of their service if you asked for a quotation from them.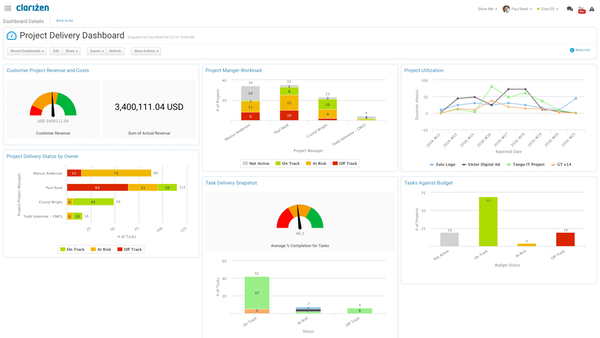 LiquidPlanner revolves around 6 key features of Smart Schedules (automatically adjusts the date of the projects when needed), Resource Management (shows how much work each team member produces), Cross-Project Visibility (instant insight of the overall project), Contextual Collaboration (you can oversee the progress of each team involved), Time & Budget Tracking and Advanced Analytics. There are three plans available for LiquidPlanner – the free plan, Professional Plan ($45 per month per user) and the Enterprise Plan ($69 per month per user).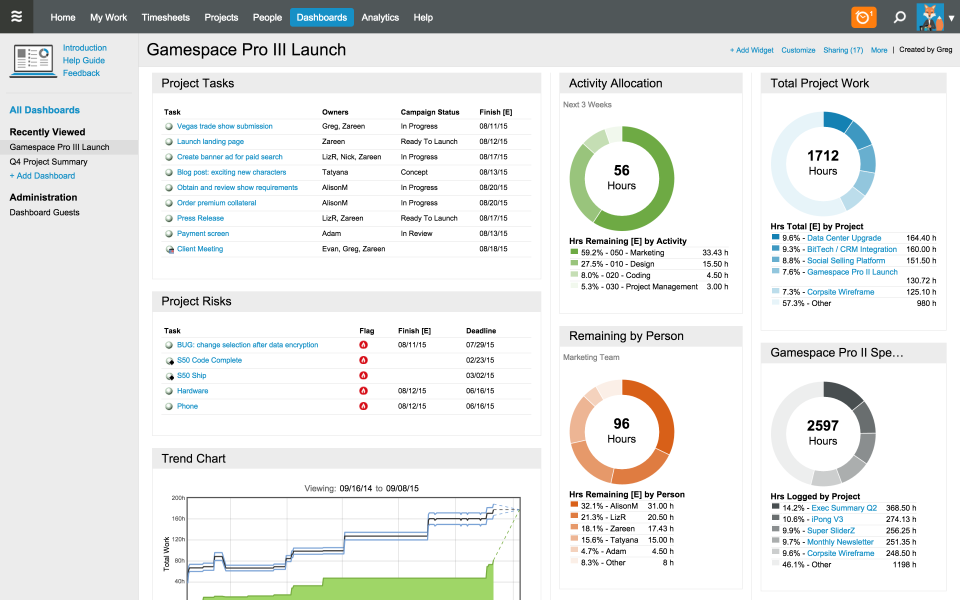 Last but definitely not the least on our list is Backlog. This project management tool allows you to see the priority task in your dashboard so that you can accomplish it first right away. There are four key features for Backlog namely Project Management, Bug Tracking, Task Management anf Version Control. There are four plans you can choose from, the Free Plan (with very limited features to enjoy), the Starter Plan (which costs $35 per month), the Standard Plan (which costs $100 per month) and the Premium Plan (which costs $175 per month).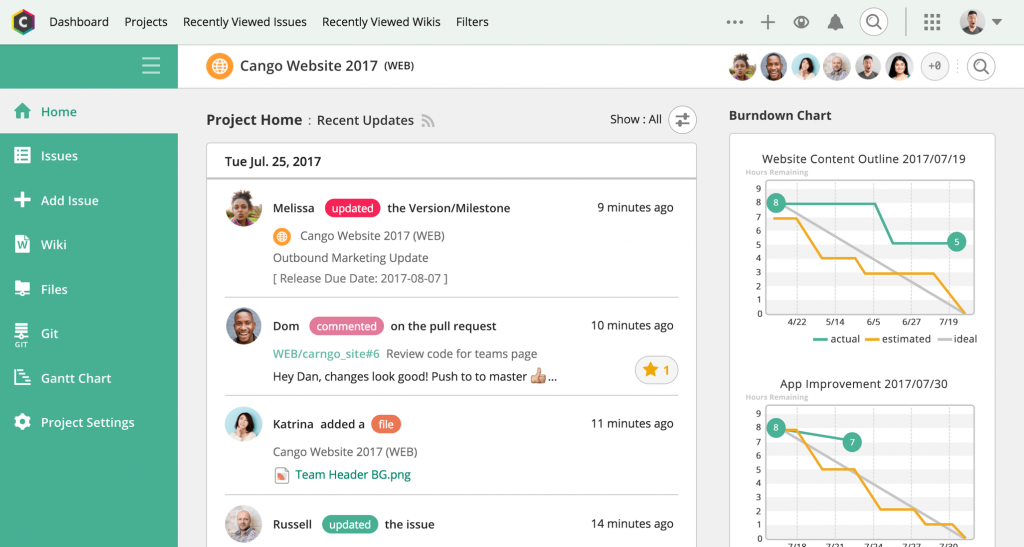 ProofHub is another cloud-based project management tool which means you are not only be getting the benefit of a project management tool, but also a file storage as well. The features revolves around Time Tracking, Proofing and File Approval, Gantt Charts, Task Management, Discussions, Calendar, File Sharing, Group Chat, Private Items, File Versioning, Project Templates, Email-in, Multilingual, Notes, Integrations, Announcements and Request Forms. The subscription price ranges from $89 per month annually (or $99 per month if monthly) for the Ultimate Control plan and $45 per month for annual (or $50 per if monthly).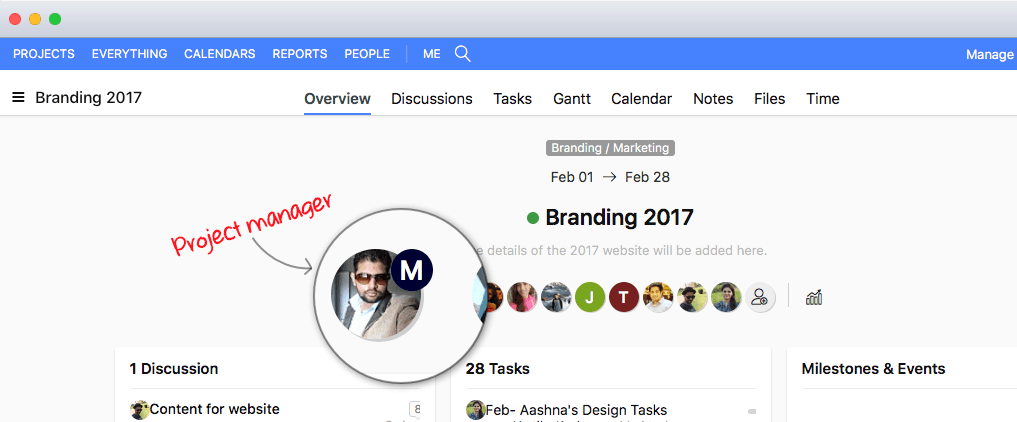 Scoro is known for helping the business industry run their companies smoothly because of its features. The features include Project Management, Work Scheduling & Tracking, Financial Management, CRM & Quoting, Reporting & Dashboard, Customization, Mobile App and Integrations. Because of its unique dashboard, a business can easily track its sales and revenue with few clicks. It's quite pricey though with the standard price of $899, pro price of $1,699 and custom of $3,399 monthly billing, depending on your choice.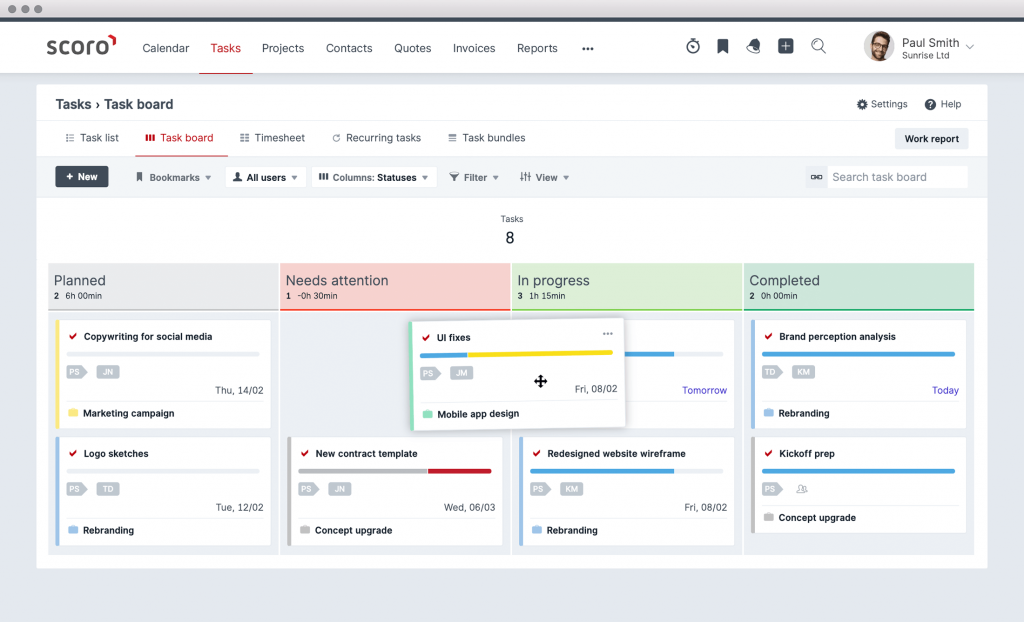 Huddle is another cloud-based project management tool where you can store files and manage your projects at the same time. The one feature that separates it from other cloud-based tool is the ability to integrate the system with Microsoft Word and enable users to edit files through Word in real time. Other features includde Collaboration, File Sharing, Document Version Control, File Request, Mobile Working and Security.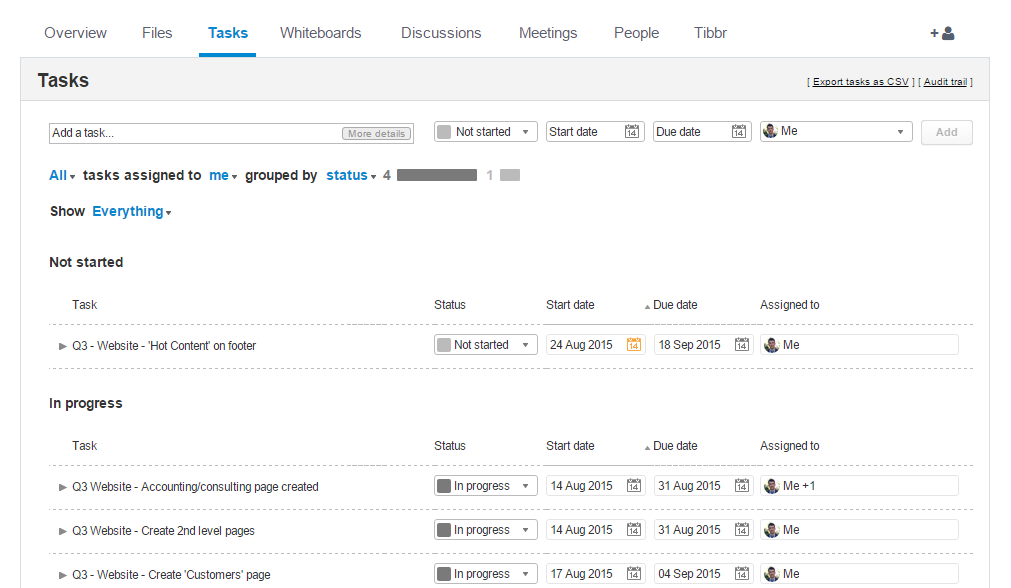 Trello is another good Basecamp alternative. Having arguably the most simple dashboard and straightforward service. Users can easily navigate and customize their board to whatever appearance they want. Some of its boards/features include Product Roadmaps and Annual Planning, Project Status And Impediments Tracking, IT Support Queues, Production Incident Management, Editorial Calendar Planning, Content Creation and Publishing, Sales CRM Pipeline, Freelance Assignments, Daily Tasks and Long-Term Goal Reporting, Recruiting Pipeline, Interview Pipeline and New Hire Onboarding. Price ranges from free to $20.83 per month subscription.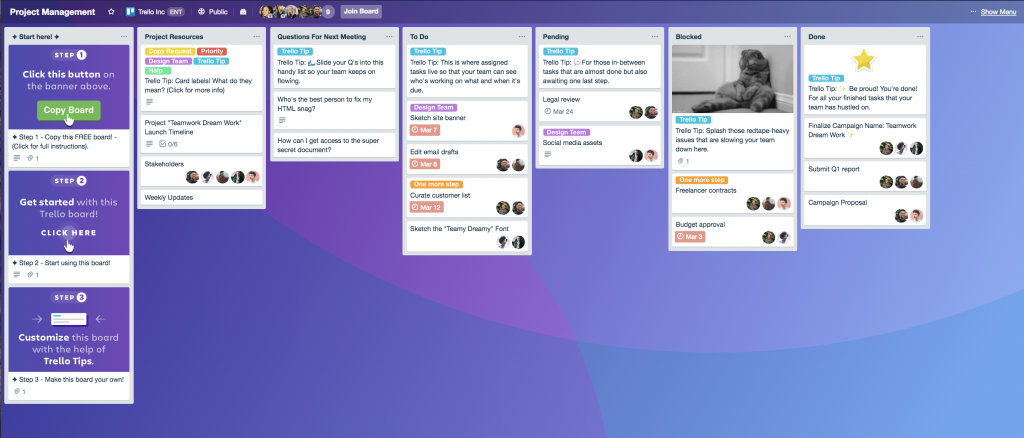 ActiveCollab offers a project management tool where you can create a subtask under a task to easily breakdown every project into tiny bits of work to be accomplished in the desired deadline. With ActiveCollab, you can Plan & Organize the tasks with specific deadlines; Communicate & Collaborate with your teammates by sending real time feedback and changes; Track & Monitor the progress of every task/project; and Get Paid for the time you spend in each to-do list. You can avail the service for $6.25 per month if annual billing and $6.25 per month if monthly billing.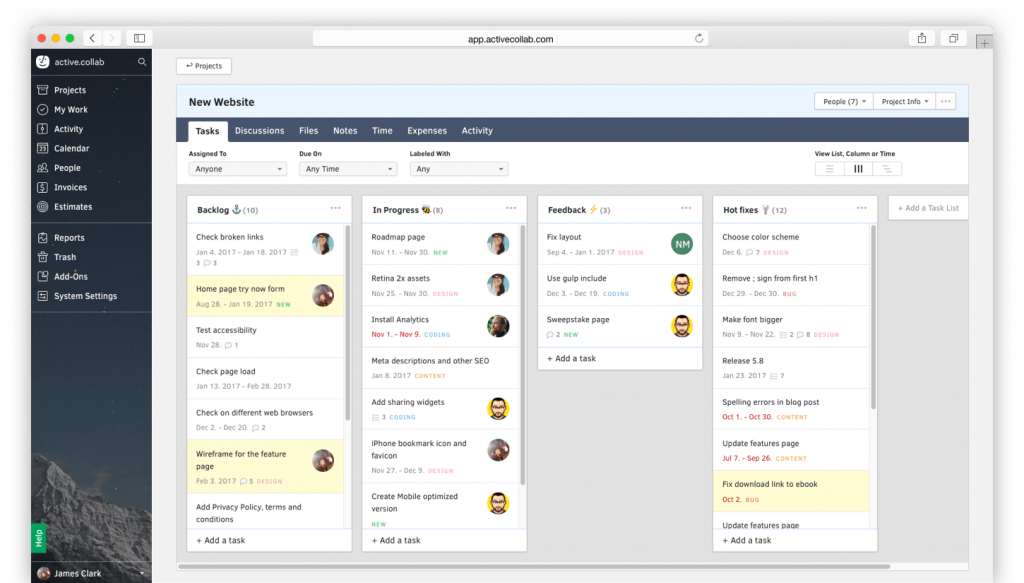 Wimi is more than just a project management tool and a cloud-based software because it has its own drive where users can store, access and sync all of their files in one place. Its Unified Workspaces has the following tangibles : Team Communication, File Sharing, Task Management, Project Calendar, Video Calls, Reporting and Access Rights Management. It also has our key uses namely Task Management, Calendars, Video Calls and Reporting plus a bonus of integrations with Outlook, DropbBox, Google and Evernote so you will not have to worry about your files. Price starts at $9 per month with other options of $15 and $18.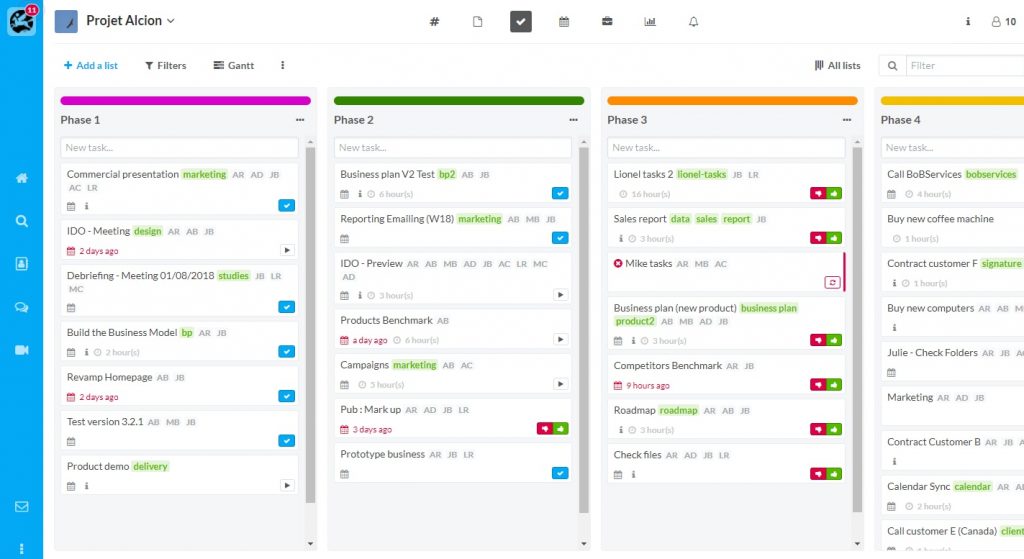 Workfront Project Management Tool is perfect for big companies like IT, Accounting and Architecture to manage their tasks. Workfront has four primary products – Workfront, Workfront Fusion, Workfront Library and Integrations; they also have the following solutions for Makerting, IT, Agencies, Professional Services and Product Development. As mentioned above, it is fit for big companies so you have to contact them for the pricing.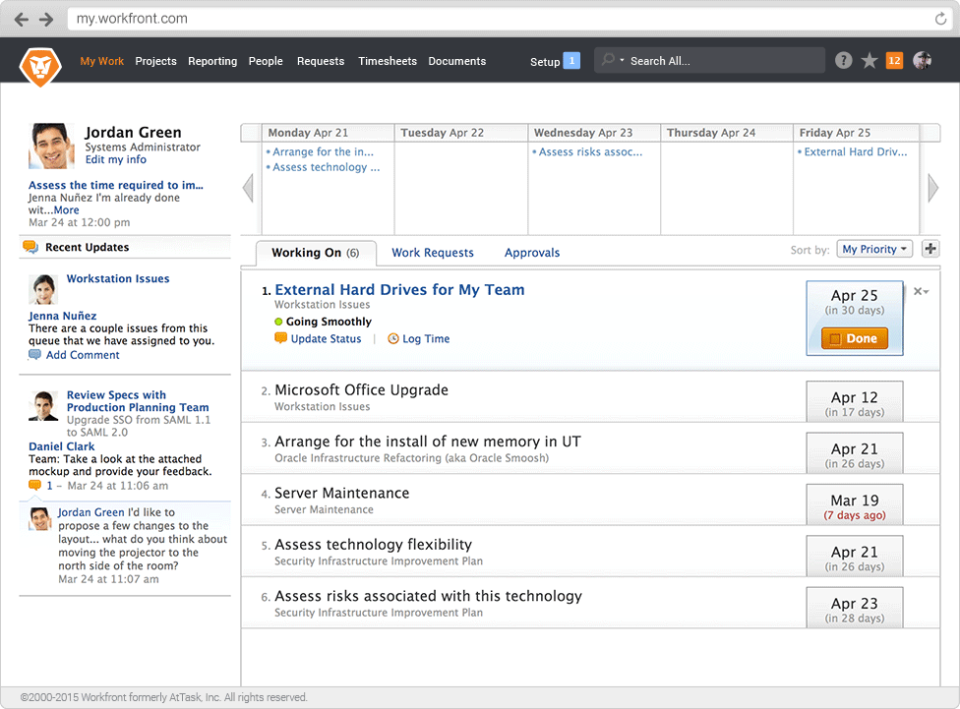 TeamGantt is another cloud-based project management tool that has 18 features – Drag & Drop Simplicity, Easy Collaboration, Project Plan Templates, Customizable Views, Project Dependecies, Real-Time Progress, File Storage, Print Timeline PDFs, Mobile-Friendly, Time Tracking, Subgroups & Tasks, Embed Timelines, Works on Mac & PC, Import Spreadsheets, Filters, Sticky Notes, See Team Availability and Planned Vs. Actual Timelines. TeamGantt promotes team collaboration for each member. You can enjoy the tool for $49.75/month for 5 people and $74.75/month for 5 people, but you can always customize the plan depending on your team needs.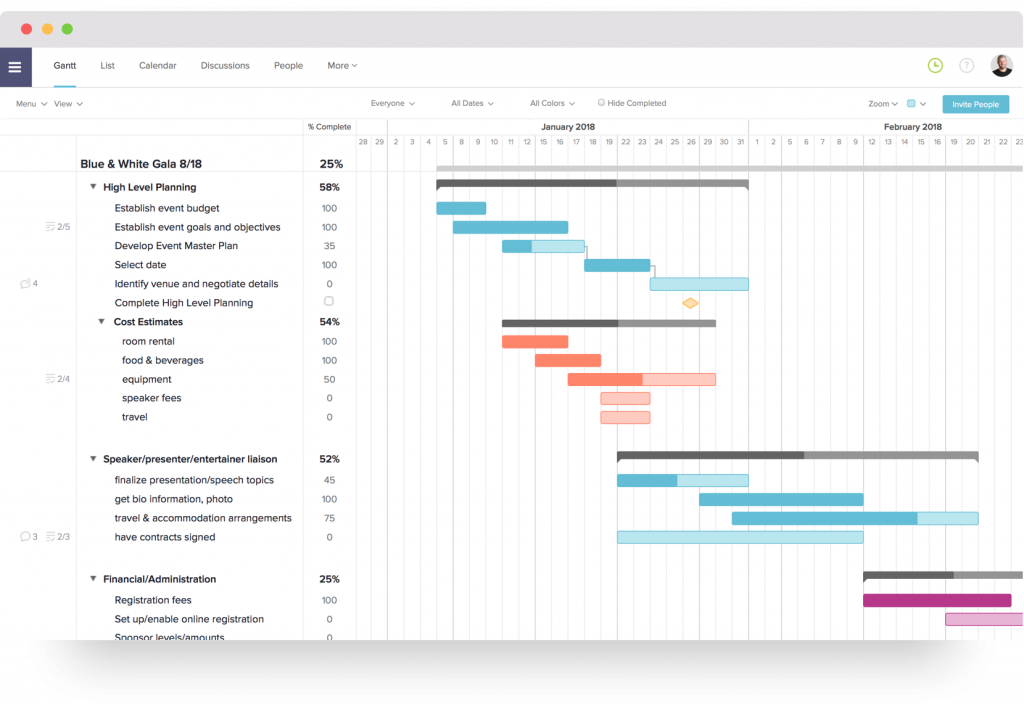 FunctionFox is divided into three services – Classic (Time and Project Tracking) where a simplified tracking of all activities can be accessed with powerful reports; Premier (Advanced Project Management) where you can schedule your projects and team's projects and assign people accordingly altogether including internal communications board; and finally the In-House (Internal Creative Teams) where you can request for online forms and advances reporting. The Classic is priced for $5/month per user, Premier is at $10/month per user and In-House for $20/month per user.

Smartsheet offers a sheet full of data you want to see at your very own disposal. They offer solutions depending on the size of the company (Enterprise or Small/Medium Business) or by industry (Construction & Engineering, Federal Government, Finance, Healthcare, Retail, Technology, etc.). The features include Forms, Integrations, Mobile App, Grid, Card, Calendar, Reports, Portals, Attach Files, API, Formulas, Custom Branding and Cell Linking. As their plans are targeted for specific needs, you will have to contact them for the pricing.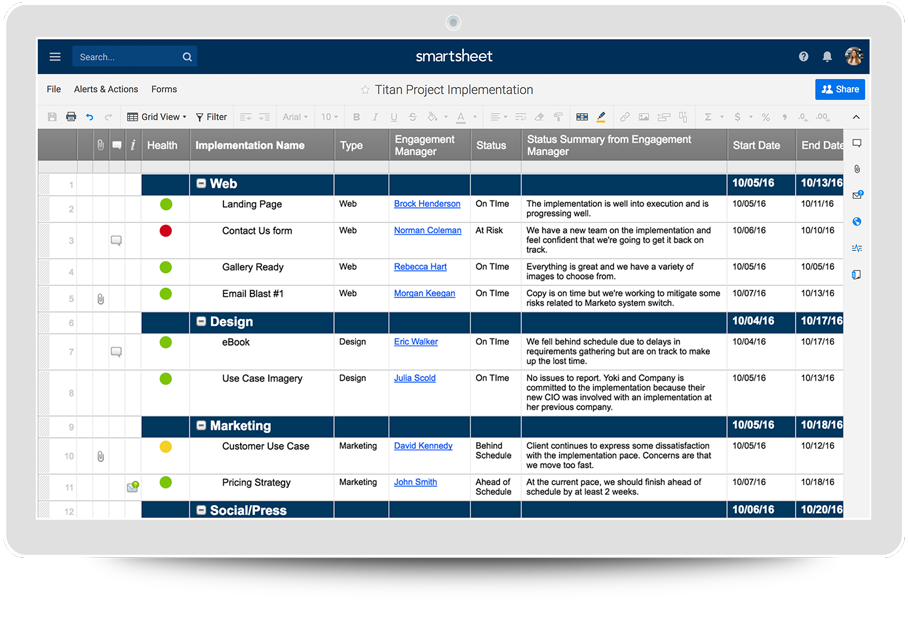 GoodDay can be your Basecamp alternative because it can help any small to mid-size enterprises to achieve their business goals, create strategic planning, manage project execution and track progress. GoodDay has the following features – Process Management, Task Management, Events & Milestones, Time Management, Customization, Data Management, Work Views, Management Views, Integrations, Import/Export, Notifications, Reports & Analysis, Apps & Devices and User Interface. You can ask for a quotation price for what your business needs and they can customize the plan for you.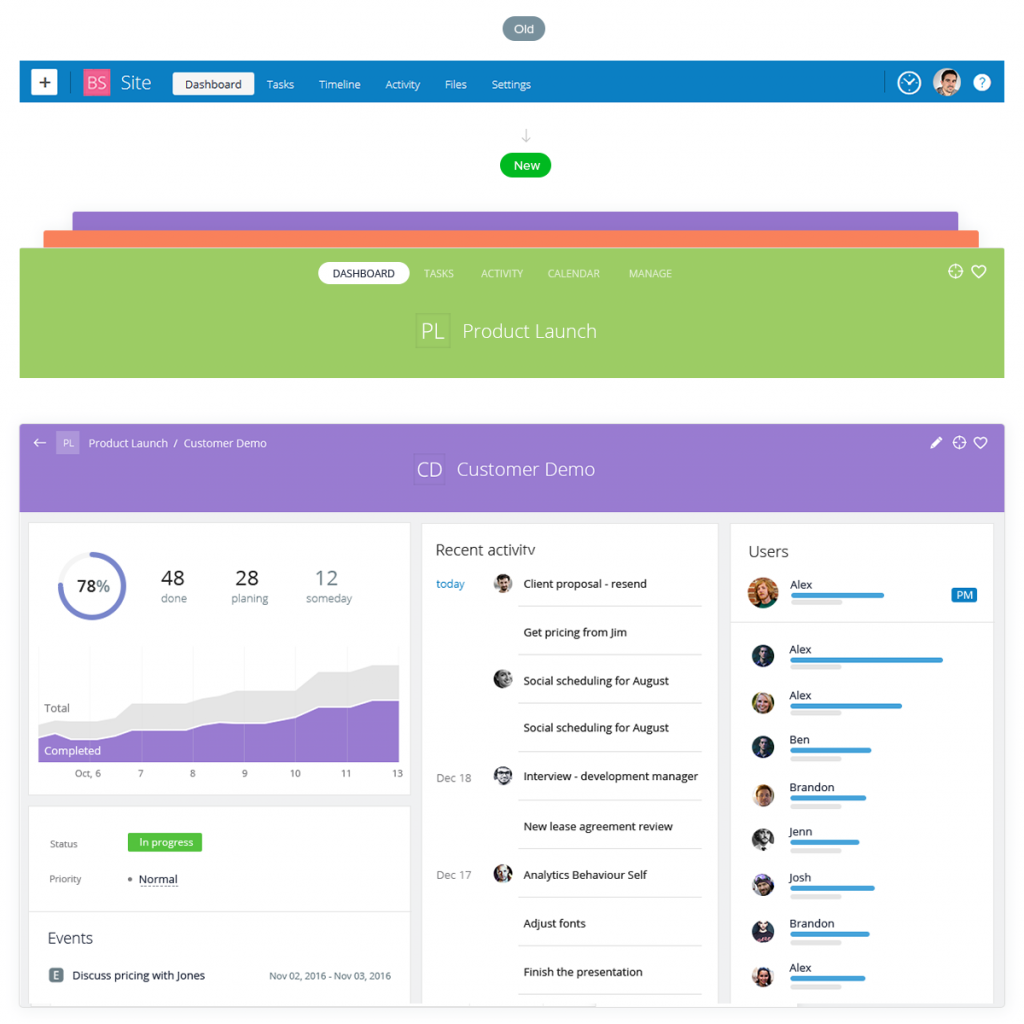 OmniPlan is a more sophisticated project management tool as it requires some system features especially for Mac. You should have at least the macOS 10.13 (for Mac) and iOS 11 (for iPad & iPhone). Its features include Siri Shortcuts, Elapsed Duration, Smart Scheduling, Multiple Baselines, Critical Path, Friendly Interface, Easy Task Management, Automatic Leveling, Split Tasks, Violation Resolution, Spotlight Search, Stunning Gantt Timelines, View Filtering, Printing & AirPrinting, Expert Options, Hardware Keyboard Shortcuts, Network Diagrams, OmniPresence Syncing, Task Outline View, Touch Bar Support, Multitasking, Dark Mode and Drag and Drop in iOS 11. The standard plan costs $199.99 for Mac and $99.99 for iOS while the Pro is priced at $399.99 for Mac and $199.99 for iOS.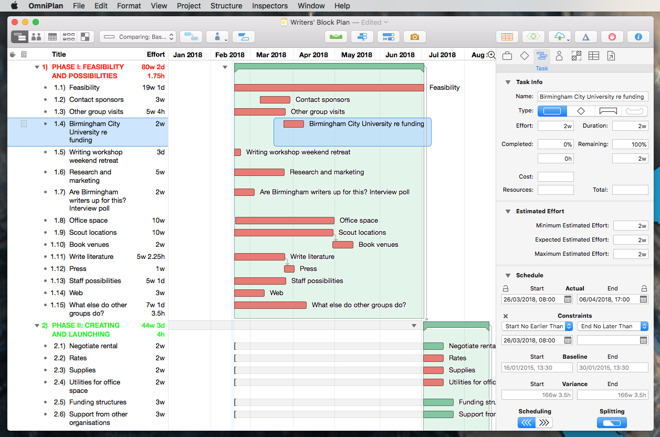 Monday simply helps any individual and any group to organize their respective tasks through customized templates. Monday can assist you to plan timelines, track progress and keep an eye on your week whenever and wherever you want. There are four types of plans namely the Basic ($39/month billed annually), Standard ($49/month billed annually), Pro ($79/month billed annually) and Enterprise (you will contact them for a quotation price).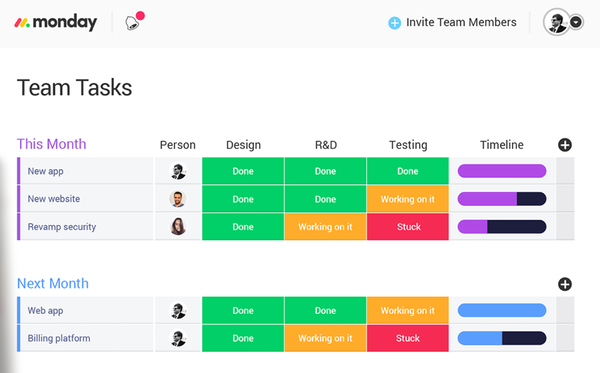 Tom's Planner is similar to TeamGantt and Smartsheet because it helps users to organize all tasks via gantt chart interface. Tom's planner lends a hand for handling of complex projects, importing, save time with templates, finding things in a matter of seconds and an overall overview of all the projects. You can avail this tool for $9.95 per month and $19.95 per month.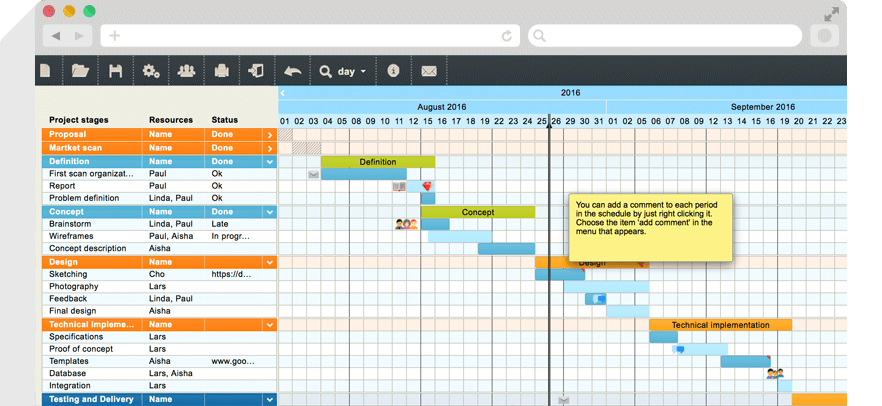 Airtable is another Basecamp alternative and is stacked with features such as Action Management, Attendance Management, Video Management, Supplier Management, Inventory Management, Research Management, Inbox Management and Forms Management to name a few. This project management is well suited for businesses. It is divided into three plans, the Free, Plus ($10/per month), Pro ($20/per month) and Enterprise (contact for them for price).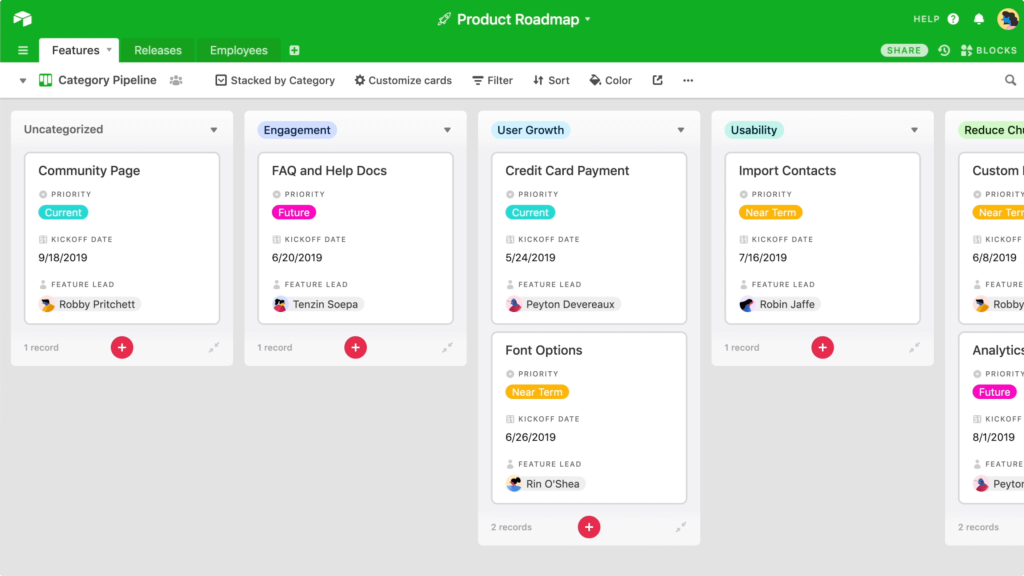 VersionOne is a a type of Agile Project Management which means that Project Managers can track milestones for projects thus delivers reliable and quick status for the overall tasks. VersionOne has the following features – Agile Portfolio Planning, Portfolio and Team Kanban, Team Collaboration, Customer Idea Management, Release and Iteration Tracking, Executive Dashboards, Test Case Management, Agile Metrics and Analytics, Budgeting and Allocation, Defect Tracking and Custom Reporting. For the price, you need to contact them for quotation.

If it happened that you need more than a project management tool, you can count on Avaza because it also have other services of Resource Scheduling, Online Timesheets, Expense Management, Online Invoicing, Recurring Invoicing, Quotes & Estimates and Integrations, making it a perfect system for medium to large businesses. The project management also have hefty features like Schedule Project Resources, Easy Time Tracking, Streamline Expenses and Powerful Reporting. Avaza has three plans to choose from : Startup ($9.95/month), Basic ($19.95/month) and Business ($39.99/month).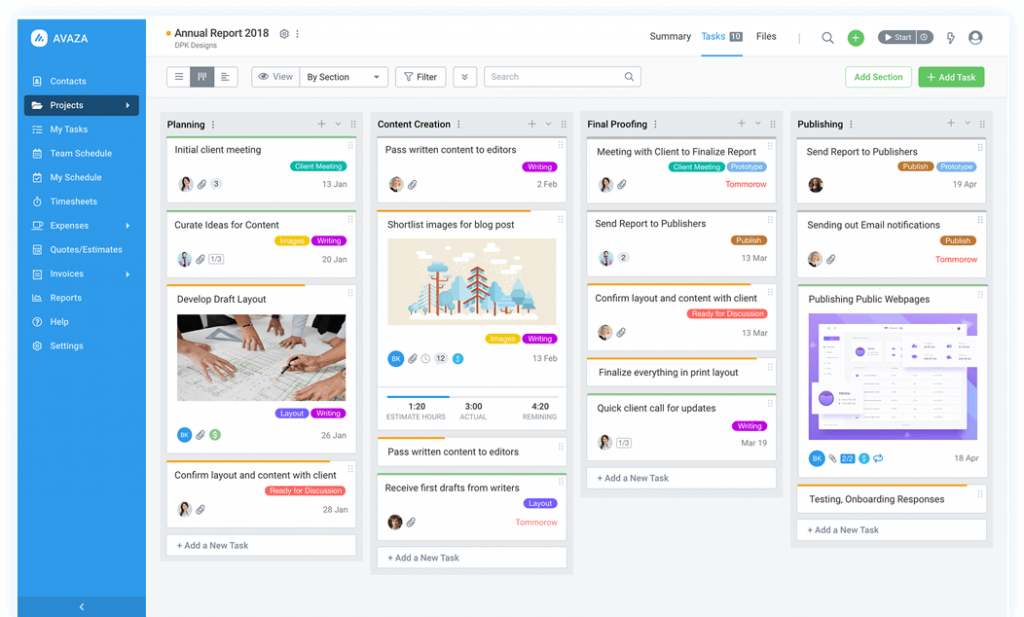 Quire's main aim or mission as a project management tool is to harmonized everything in one place. Quire have unique features of Nested Task List, Smart Folders, Outsource to External Team, Multiple Assignees, Sync to Google Calendar, Slack Integration, GitHub Integration, and Color & Styles for Tasks. The best part about Quire is that it is still free as of the moment until the first half of 2020 so it is never too late sign up and have a Quire account.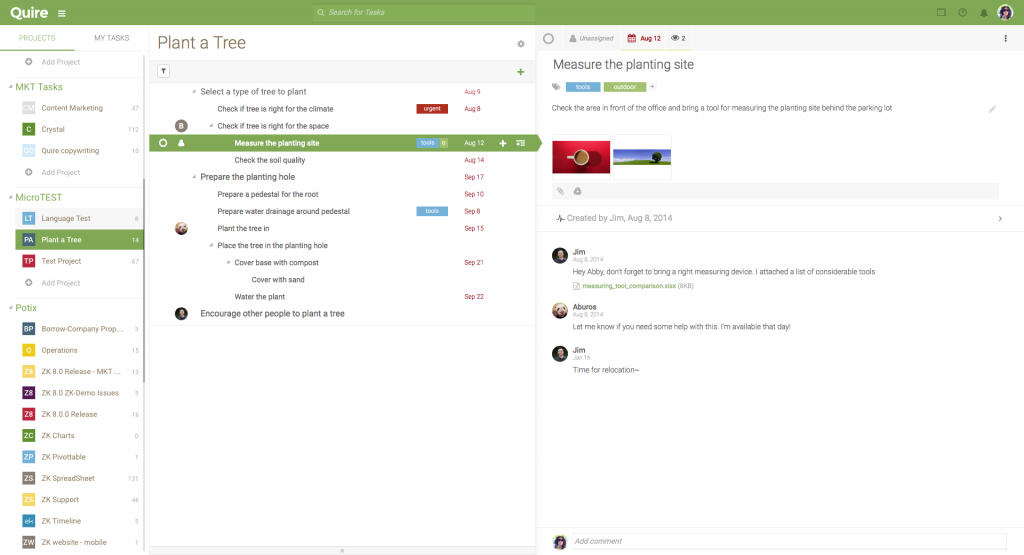 Paymo has 12 key features (Plaaning & Scheduling, Task Management, Resource Management, Financial Management, File Management, Time Management, Team Collaboration, Customization, Mobile, Reporting, Invoicing and Integration) and each feature contain more features beneath everything, thus making it one of the most comprehensive alternative on the list. You can try it for free but to enjoy the full features, of course it costs a specific price. For Small office, the plan starts at $9.56 per user per month and for large Enterprises and Business, it would cost $15.16 per user per month.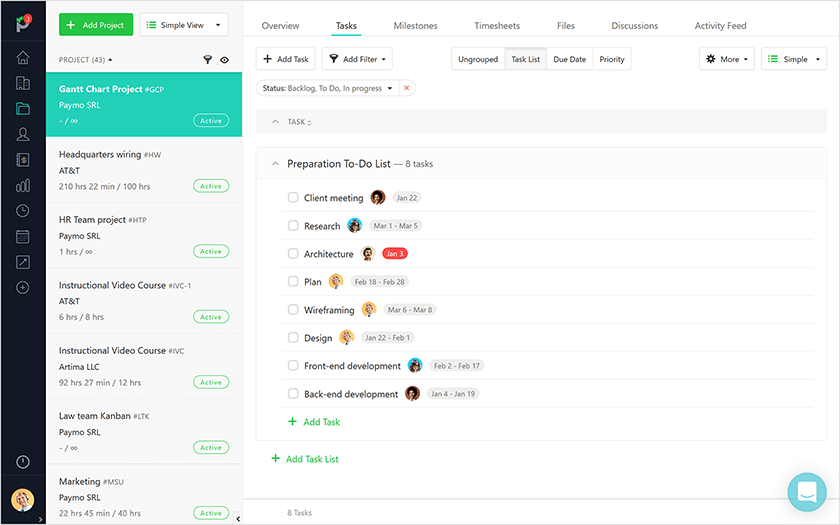 WorkflowMax is a project management tool that targets selected industries such as Creative Agencies, Architecture, Construction, Business Consulting, engineering & Surveyors and IT Services. This tool can help these industries to Grow their customers (through Lead Manager, Client Manager, Quoting and Document Management features), assist in building better efficiency (through Job, task and staff management, Time Tracking, Collaboration Manager and Mobile features), Organize cash flows (with Work in progress Manager, Invoicing, Xero Intergration and reporting features), Drive profit (with Purchase Orders, Job costing & profitability report and performance reports), and the power to customize their respective dashboards (through Custom Print Templates, Notifications and Custom Field features). You can enjoy the tool for $45 per month for Standard plan and $95 per month for Premium plan.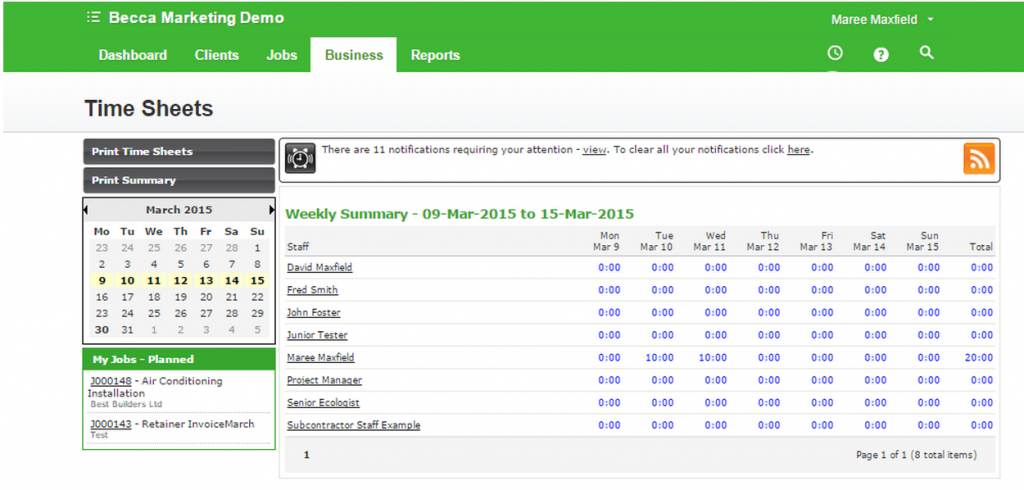 Output time is one of the simplest and minimalist project management tool available out there. With its light but feature-rich dashboard, you can track your tasks effectively through a breakdown system for each project or task. It also has effiecient time sheets, time sheets approval, flexible tasks management and gantt chart. Unlike other tools, you can enjoy Output time's full feature for a one time payment of $749. But if it is too much for you, there is a free plan (with limited features of course) and Pro plan for $4 per user per month.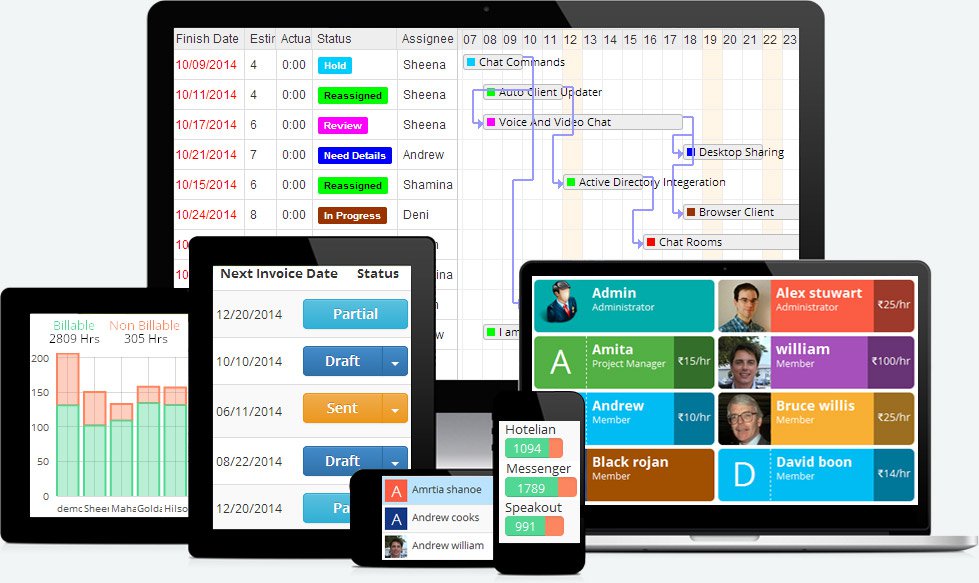 Copper Project has four core features of Projects & Tasks (new project and new task features), Billing & Xero (quote, invoice and xero features), My Tasks & Timers (tracking time manually and automatic with Copper's Time), and Calendar (the project calendar). Plan starts with $49 per month (Studio plan), $69 per month (Corporate plan) and $99 per month (Premium plan).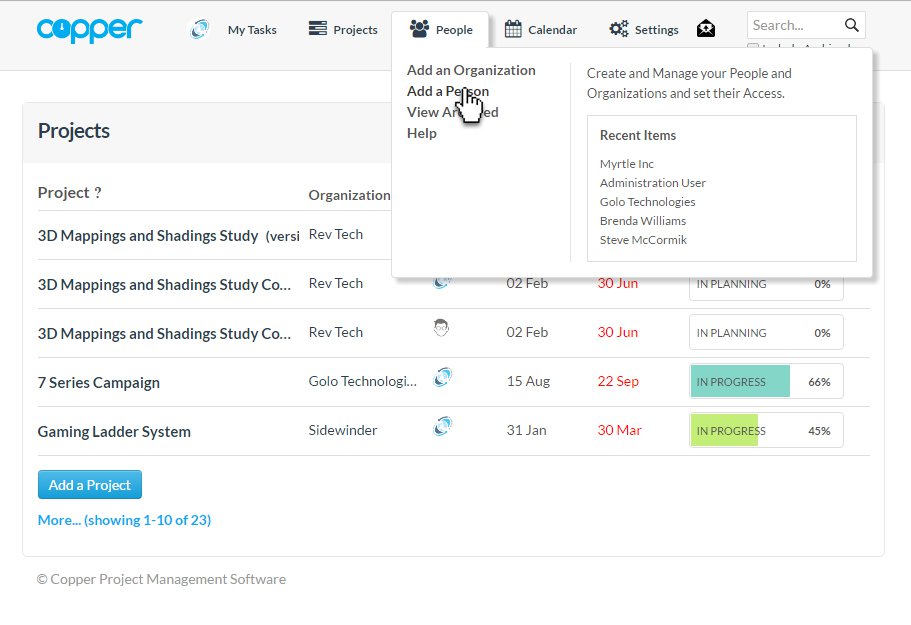 Work[etc] does not only offer project management but an overall blueprint in boosting your business. Project management is just one arm of its features, in fact there are seven main features of the tool : Sales, E-mail, Billing, Projects, iPhone & Android, Support Tickers and CRM. This is ideal for large business because the plan comes at an expense. For instance, the Starter plan costs $78 per month, the Team plan costs $195 per month and $395 per month for Foundations.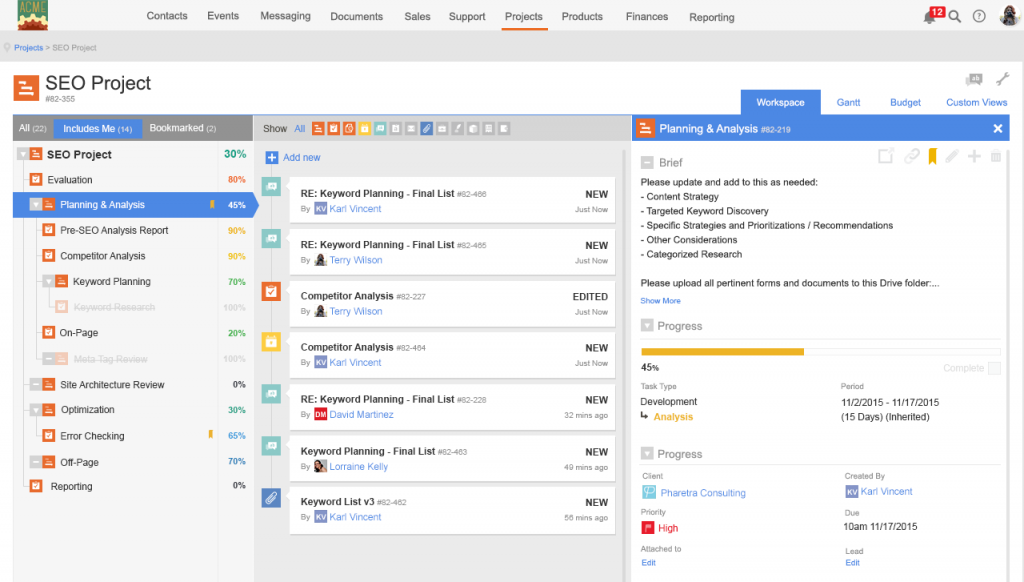 With TeamWave, a user can fully enjoy the benefits of Visual Sales Pipeline, List View, Sales Forecasting, Email Integration, Activities & tasks, Customized CRM, Setup & Tracking of Sales Goals, Sales Reports, Team Collaboration, Sharing of Information with key people, Web Forms, Smart Filter, Data Import & Export and Gmail +G Suite Integration. Tool prices are $35 for Starter Plan, $59 for Pro Plan and Business Plan for $175.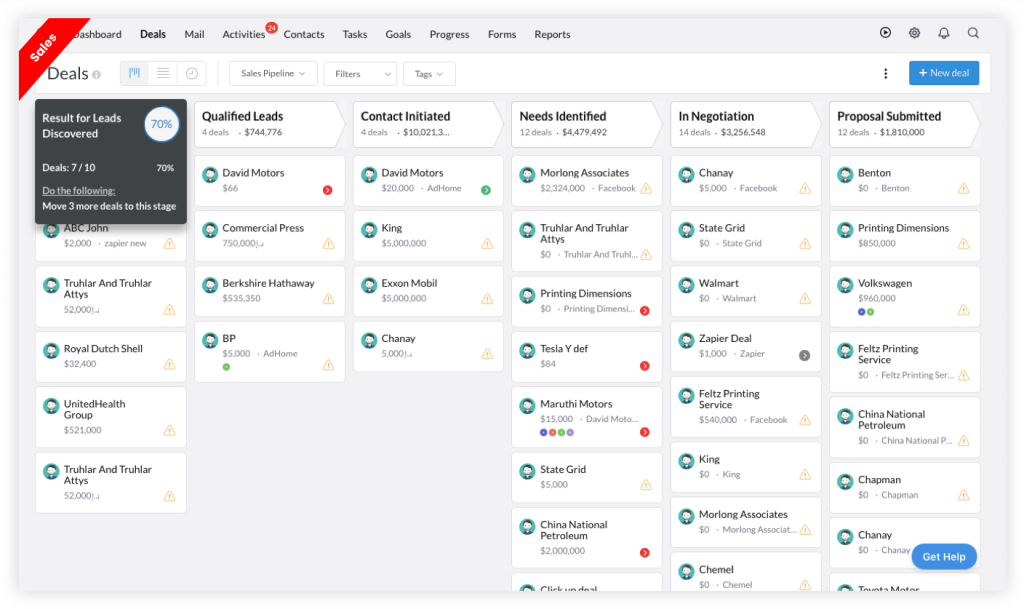 RationalPlan has 12 key features namely task management, gantt charts, collaboration, portfolio management, integrations, resource management, costs tracking, web/desktop interface, automatic notifications, reports, document management and calendars. You can contact them for the pricing through their website in the "Contact" option on the site.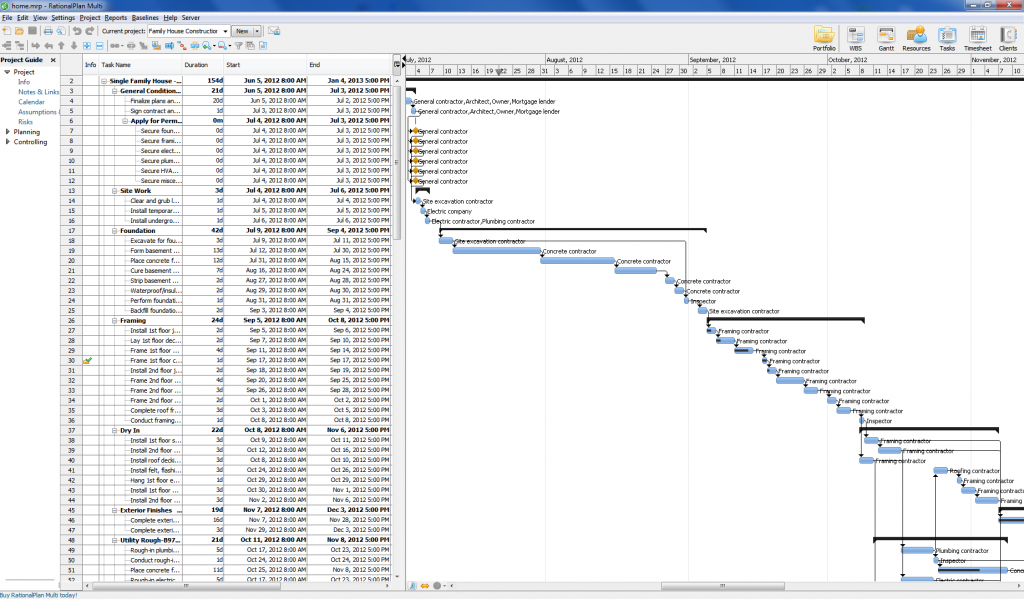 Just like any other project management tool, TW Project lets you control your tasks, track the time consumed, save you money and lets you stay on budget, get projects done and most importantly focus on the success of your business. \you can have this tool by paying $5.43 for the Basic Plan, $8.77 and $14.33 for Advanced Plan.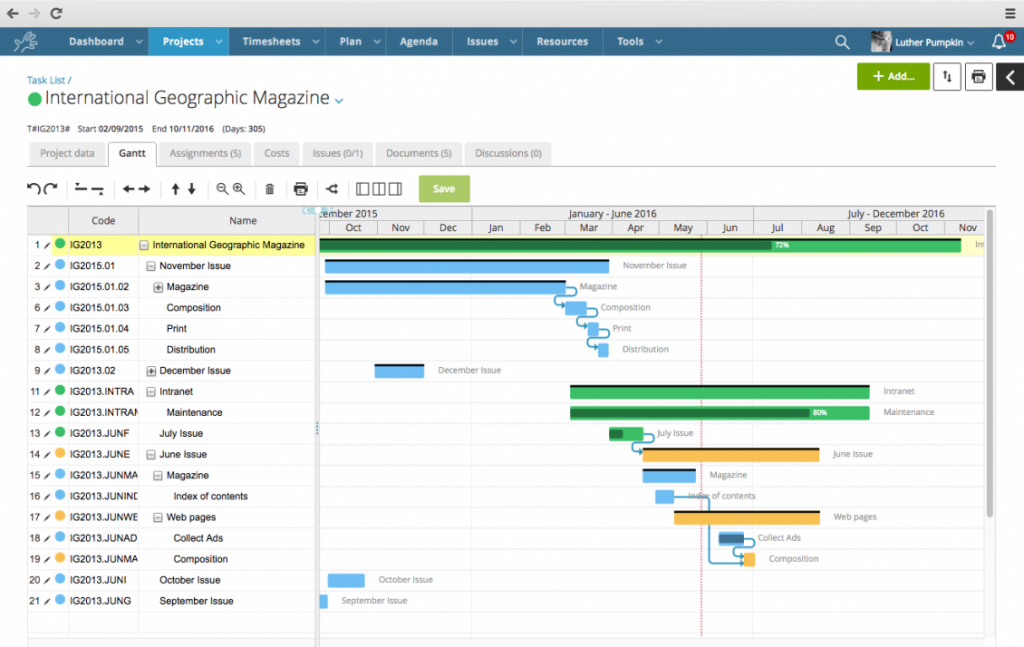 In conclusion, there are many project management tools online and/or in the internet that you can choose from and there is no shortage on options so you just need to pick the correct and best tool for that suits you, that is if you had enough of Basecamp.