The business industry particularly the land/space sector have seen a powerful trend from the past years, revolutionizing the office spaces to give people more options and much affordable cost to rent out for their start-ups. And so we have collated some of the best coworking spaces in the country.
WeWork is arguably on the top of the food chain when it comes to coworking space as they offer a diverse range of options to many customers and start-ups. They have three main offerings – Private Offices (comes with Standard Private Office, Office Suites, Headquarters and Custom Buildout) Shared Workspace (Dedicated Desk and Hot Desk) and Workspace Access (On-demand Access and Global Access). Whichever space you seek, they might just have the solution for you.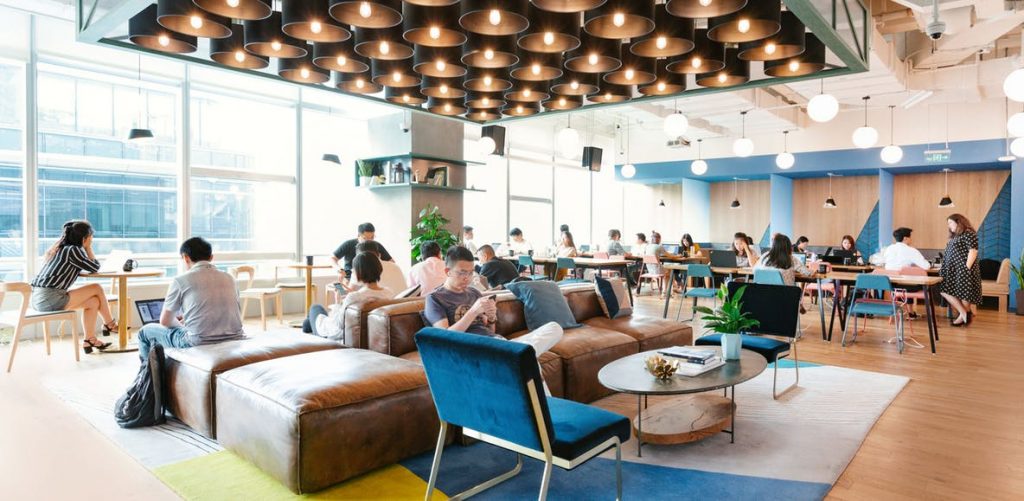 Regus has seven services that they offer namely Office Space, Meeting Room, Business Lounge, Membership, Co-Working, Workplace Recovery and the most intriguing of them all is the Virtual Office. Virtual Office gives a certain business a presence in a preferred location by the client, this includes a Business Address, Call Answering and Mail Handling.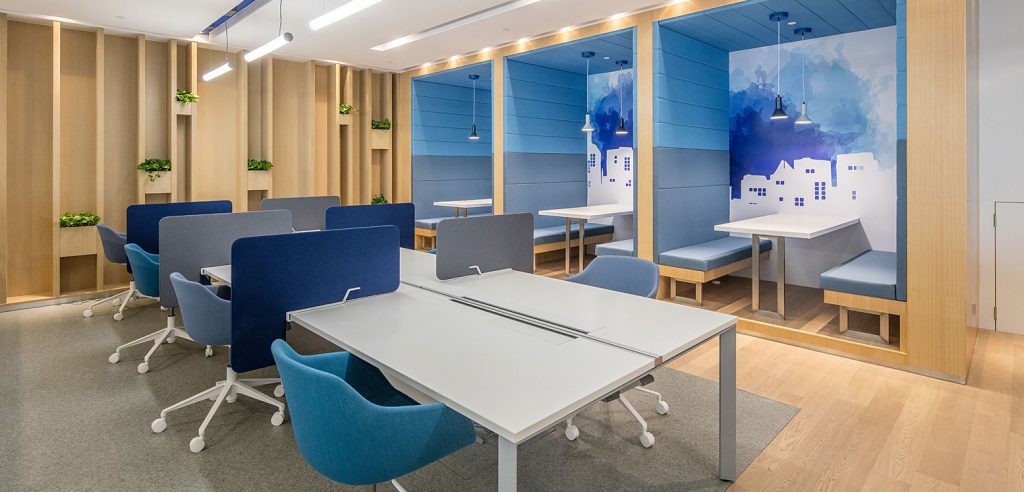 Impact Hub is a Austria-owned companies which offers entrepreneurs, start-ups and companies the space they want in over 100 cities worldwide. They were not only a space giving solution but they have also built their own network to support everyone that is within it. Currently they have at least 16,000 members and still growing.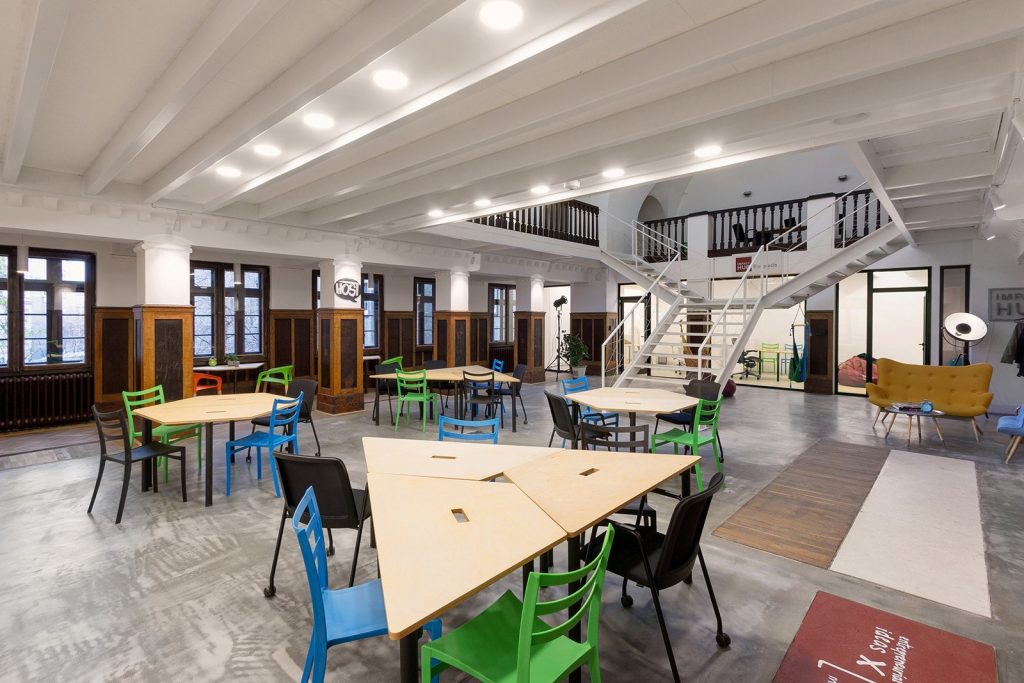 Green desk provides an eco-friendly office space for everyone. Be it on the long term or short term plan, you can count on them for leasing. They offer five of their core services with each comes with different prices. The Private Office starts $350 per month that allows customer to pick their location and even move on the same they have availed. Dedicated Desk starts at $199 per month that lets you share the space with other/another company. Hot Desk has three options the daily(starts at $30 per day), weekly(starts at $75 per week) and monthly (starts at $150 per monthly) which also allows you to share the space with their other clients. Conference Room plan which starts at $40 per hour or $200 per day lets you set a meeting or a conference in a specific location. And finally the Virtual Office (costs $49 per month) gives a professional address even if you are just working at home.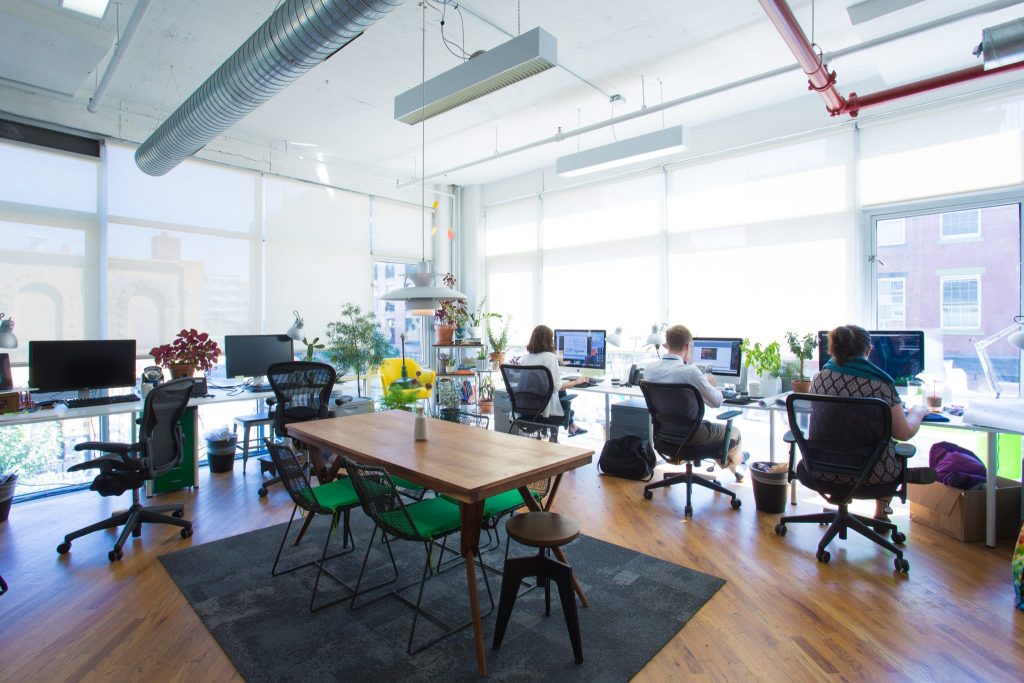 Proximity Space not just offers coworking spaces but they bonded it with software and hardware built so that you will be relieved of these aspects in your business. Their software and hardware combination comes with these features – Digital Door Access with Proximity Open, Ultra-Simple Billing, Intuitive Conference Room Management, Flexible Conference Room Booking, External Conference Room App, Proximity Room View, Proximity Wave, Powerful Internet Control, Easy Member and Event Listings.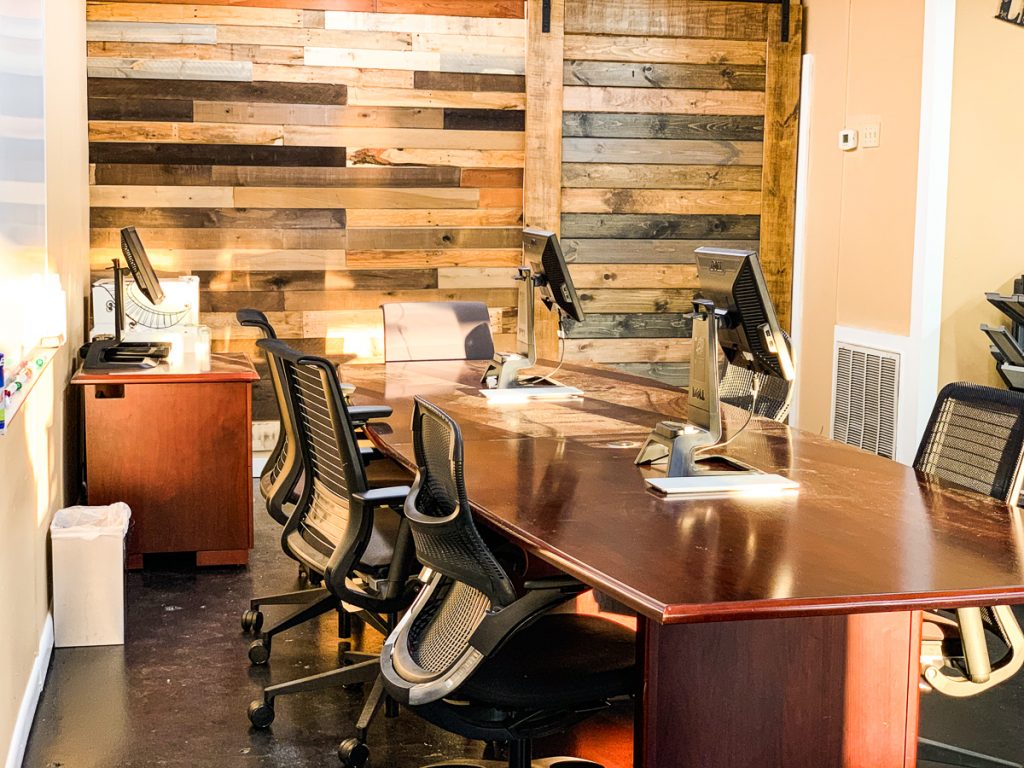 Your Alley is a New York-based coworking space provider that has six key locations such as 5G Lab in New York, Cambridge, Chelsea, Los Angeles, Palo Alto and Washington D.C. Besides from coworking spaces, they also offer Digital Marketing Services, Events Management Services, Recruiting & Staffing Services and Web Design & Development Services. So if you need someone to arrange these things or you more than coworking space, Your Alley is for you.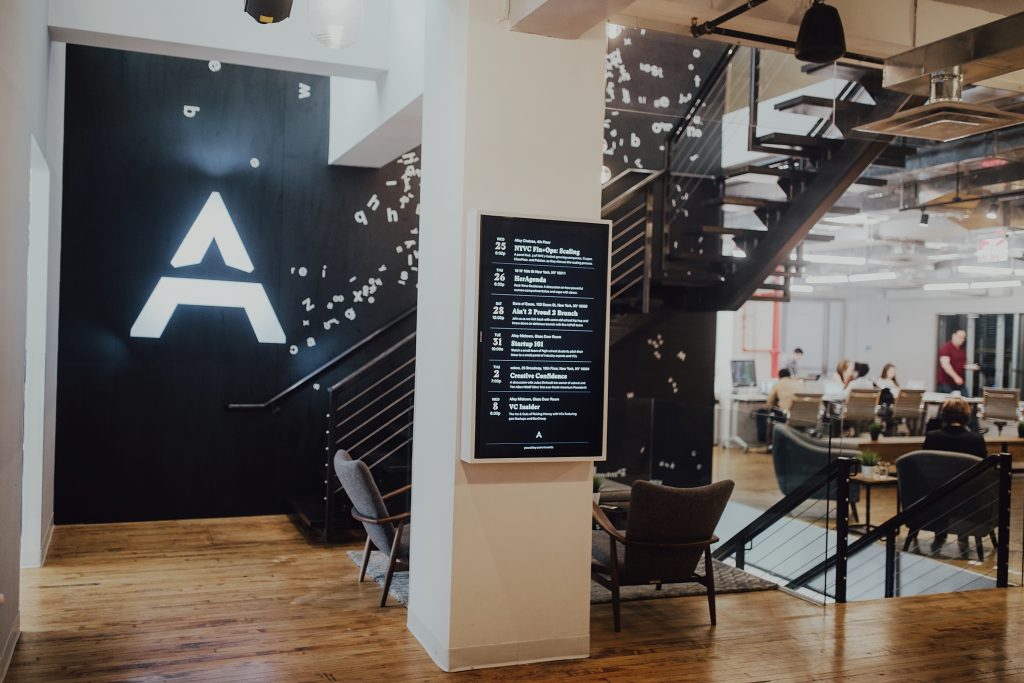 The Farm is located at the heart of New York with three location – Soho (447 Broadway, 2nd Floor), Nomad (1178 Broadway, 2nd and 3rd Floors), and Soho East (188 Grand Street, 2nd & 3rd Floors). The Soho has three options namely the Day Pass ($29 per day), Hot Desk ($199 per month) and Dedicated Desk ($349 per month); the Nomad is more of the private offices (price ranges from $750 to $12,000); and the Soho is also for the private spaces (price range from $1,250 to $8,500 per month.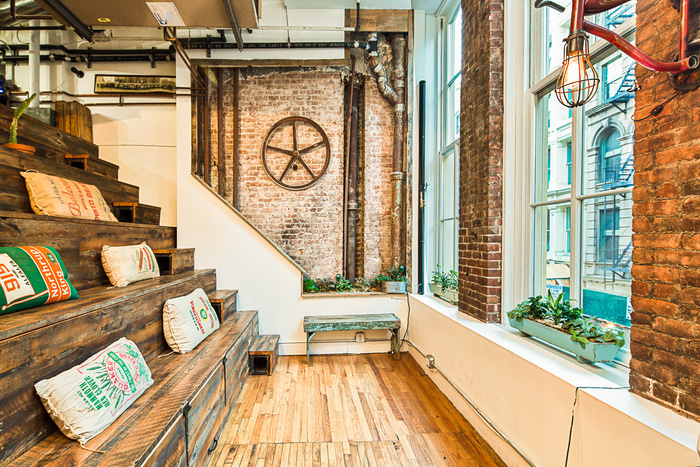 CO+HOOTS is a Phoenix-based office location with 14,00 square feet in space which empowers the collaboration of different entrepreneur and boost their success. They have four amenities to choose from, the Fly By (starts at $35 per day per person), the Flex (starts at $99 per month per person – one year agreement), the Nest (starts at $325 per month per person – one year agreement) and Team Space/Offices (starts at $1,199 per month per team – one year agreement).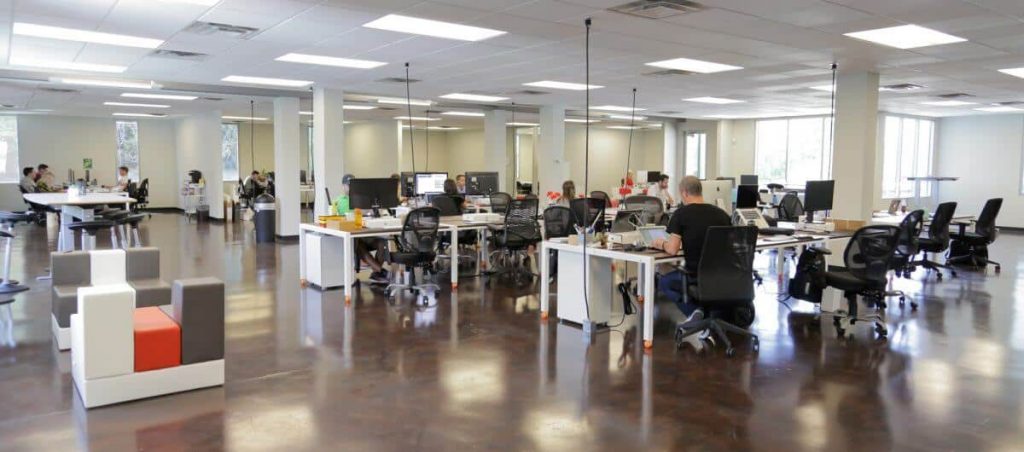 Knotel has locations not only in the United States (New York, San Francisco, Los Angeles, Boston and Chicago) but they also have imprints in London, Berlin, Paris, Sao Paulo, Toronto, Amsterdam, Dublin and Madrid, making them one of the most diverse coworking companies in terms of locations. They also have two major services – Agile HQ and On Demand. The Agile HQ lets you thrive in a location, design your space, brand it according to your identify and manage the space operations, while the On Demand option almost has the same features with the Agile HQ except the option to customize the design.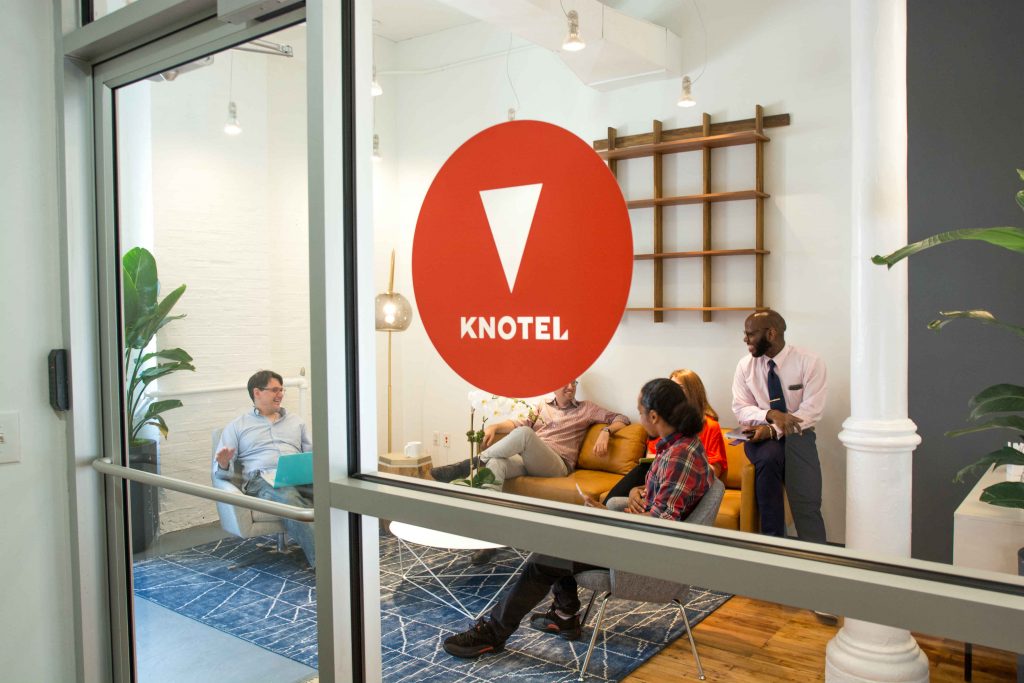 If you are an entrepreneur that is line with the travel, hospitality and tourism industry, then Voyager HQ is the perfect coworking space for you. They are located in New York City in their signature Voyager Clubhouse with over 1,400 members in 270 cities. They have three categories – Startups, Corporates and Advisors.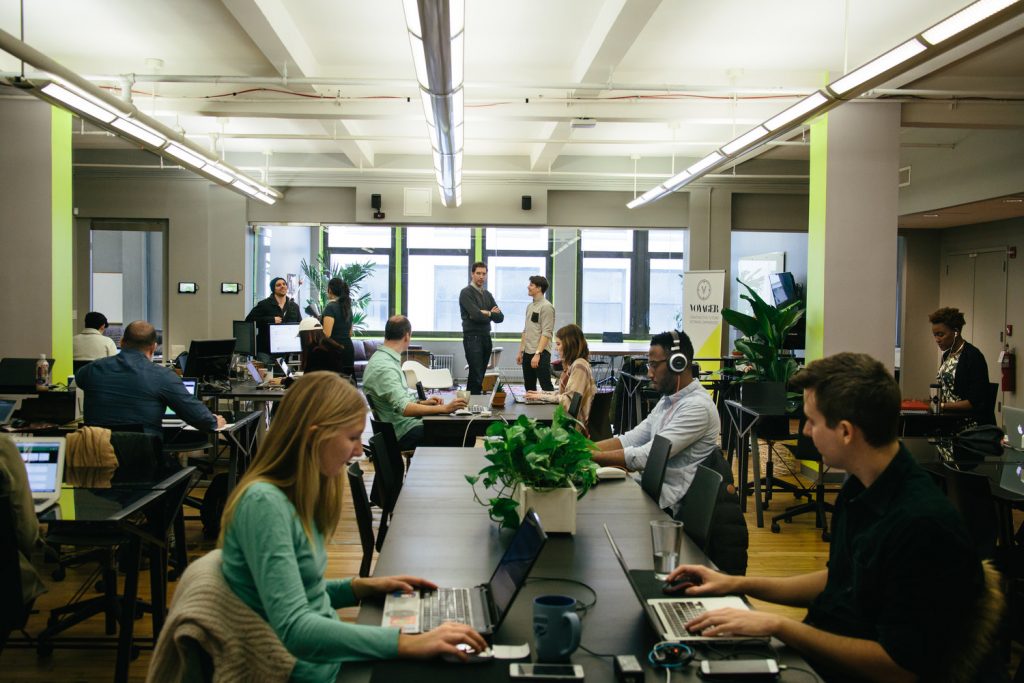 Workbar is well suited for freelancers who wants to find the best workspace other than the comfort of their homes because they include people who are on the same field to promote development and common cause. Also, camaraderie is served for freelancers as they work on the same industry whenever they are in the workplace. They have nine prime locations at Boston (Downtown), Boston (Back Bay), Boston (South Station), Burlington, Cambridge (Central Square), Somerville (Union Square), Arlington, Norwood and Salem).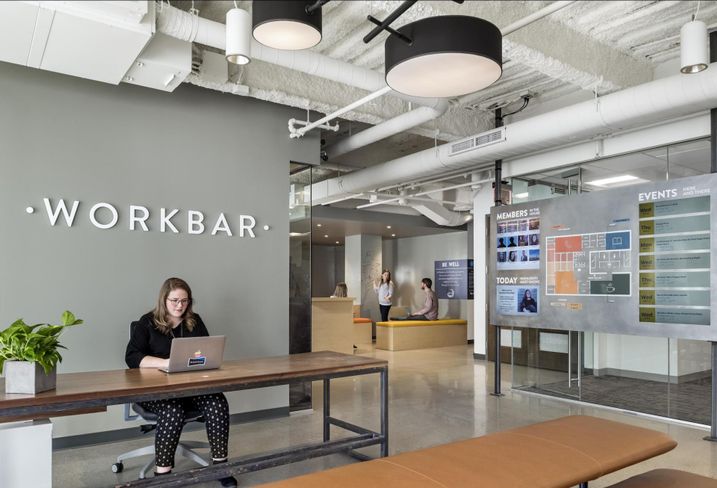 District Cowork is another coworking space in New York located at 1204 Broadway, 3rd and 4th floor lounge which also offers day pass, dedicated tasks and privates offices (both for teams and individuals). They also launch parties, startup mixers and other relevant professional development get together. They also have a club for entrepreneurs who are into the finance, fashion and education.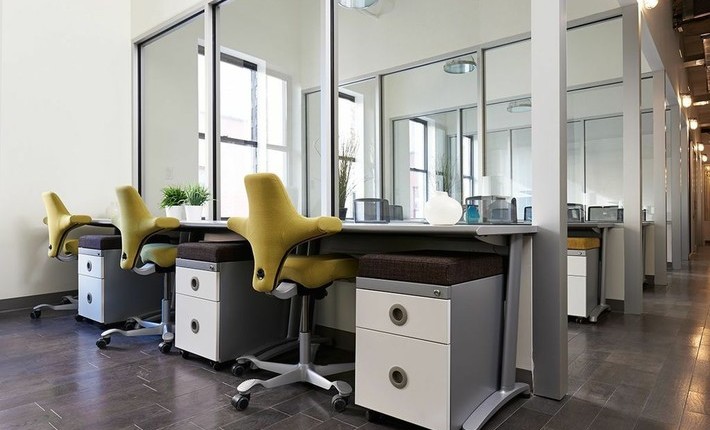 Galvanize has six spots in the United States – Austin, Texas; Boulder, Colorado; Denver-Platte; Phoenix, Arizona; San Francisco, California and Seattle, Washington. They also have three main options, the Open Setting (which is perfect for startups), Reserved Desk (for small to medium teams) and the Private Suite (well suited for large teams). They have something to brag as Galvanize is partnered with big companies like Google, IBM, Silicon Valley Bank and Amazon which will be beneficial to their clients because they can seek help for these companies.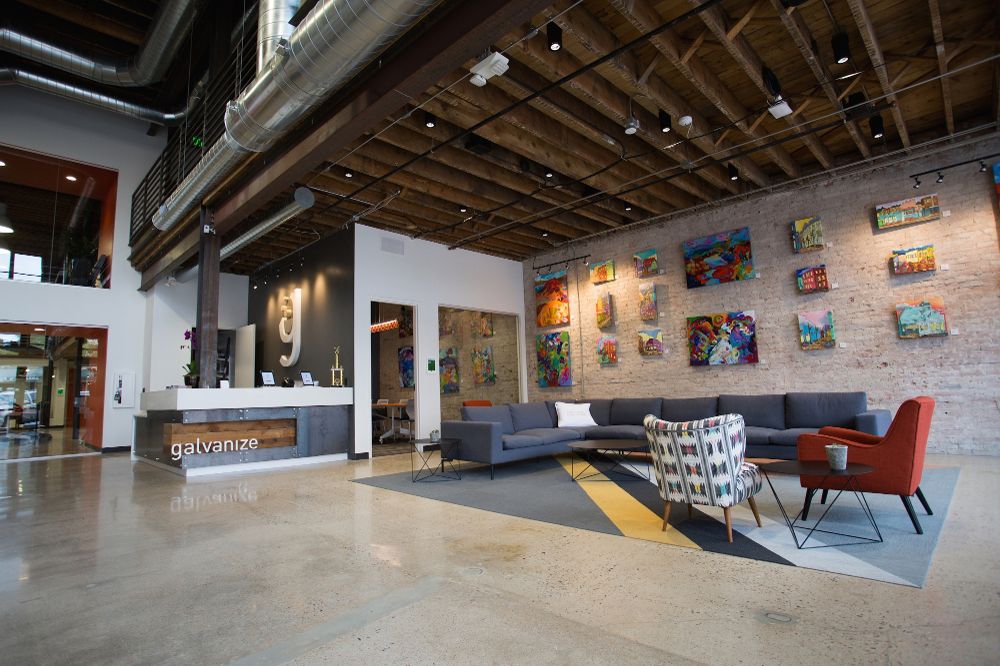 Next Space offers five different layouts for their workspace – 4 seater cabin, 7 seater cabin, 5 seater cabin, conference room and discussions room. Their main aim is to provide a more productive individuals and teams for the respective businesses. Next Space's features are High Speed Internet, Air Conditioning, Sound Proofed Cabins, Full of Natural Light, Unlimited Discussion Room, On-Demand Conference Room, Unlimited Tea/Coffee, Power Backup, Mentor Support for Startups, Firewall Security and On-demand Training Room.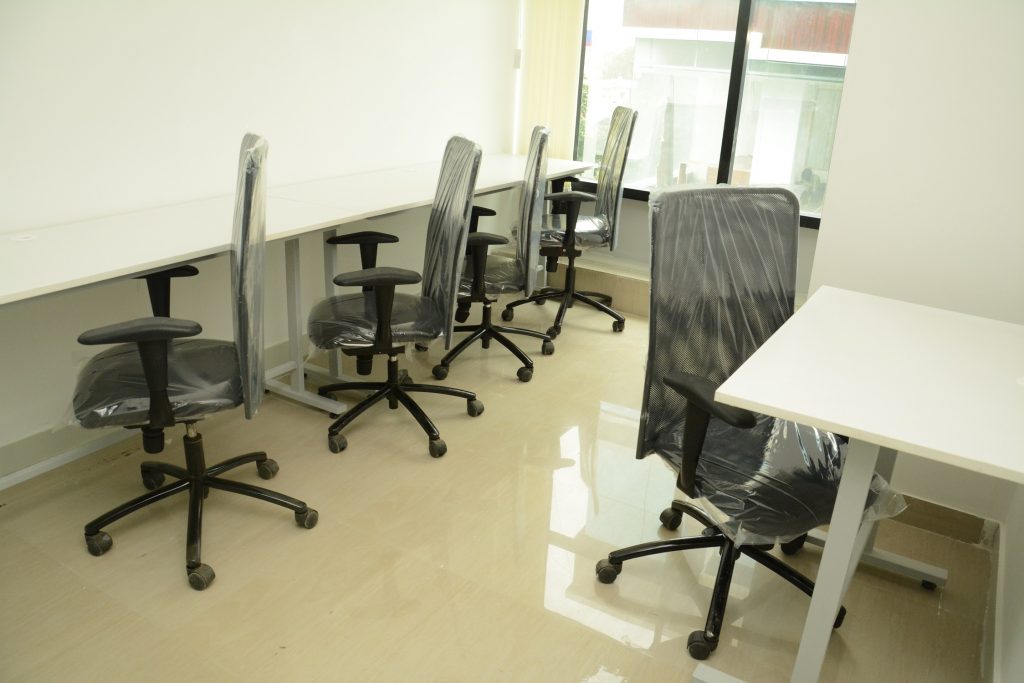 Make Office has four options for coworking space: Private Offices (starts at $600 per month), Open Desk (starts at $300 per month), Day Pass (starts at $35 per day) and Virtual Office (starts at $75 per month). The amenities include Monthly Networking Events, 24/7 Building Access, Conference Rooms, Fast Wi-Fi, Private Phone Rooms, Touchdown Booths, Unlimited Craft Beer on Tap, Mailing Address & Mailing Collection, Wellness Room with Massage Chairs, Game Room and even Bike Storage.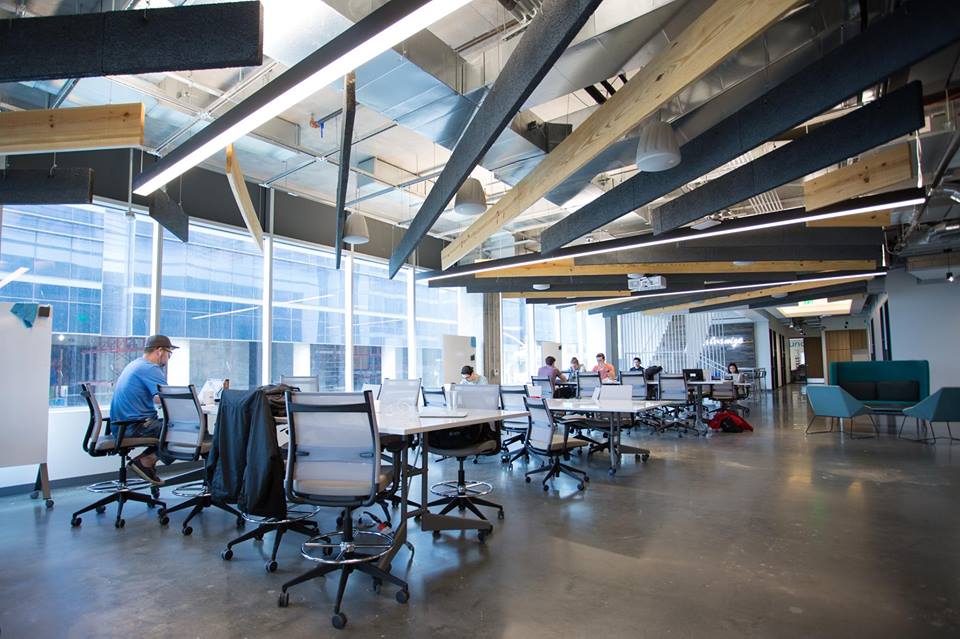 Neuehouse probably is the most precious and premium coworking spaces in this list because of their location (Bradbury, Madison Square and Hollywood) and their timeless design with new perspectives. It is the home of people and their ideas that create innovations in a day-to-day basis.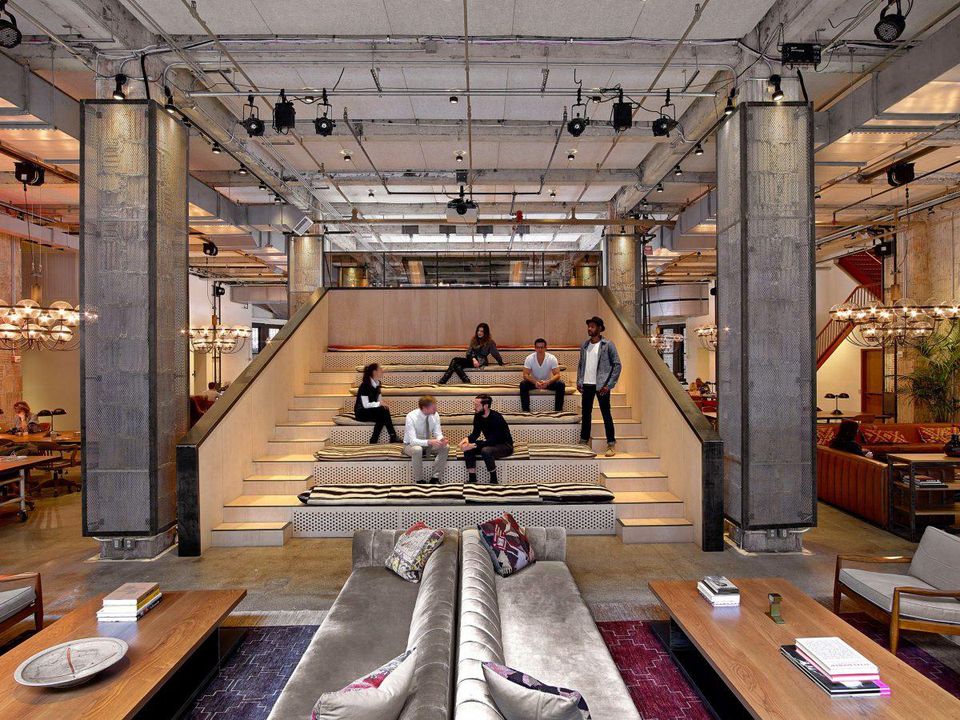 Bond Collective six locations in New York (Bushwick, Flatiron, Gowanus, Greenpoint, 2 Financial Districts) and one in Pennsylvania (Center City), but they will have more locations to open soon. Their hospitality is their specialty that is why their clients love them. Their location features are Turnkey Setups & Amenities, Custom Build-Outs & Improvements, Shared Amenities & Conference Rooms, Tech Solutions & Support, On-site Cleaning & Security Management and Guest Reception & Greeting.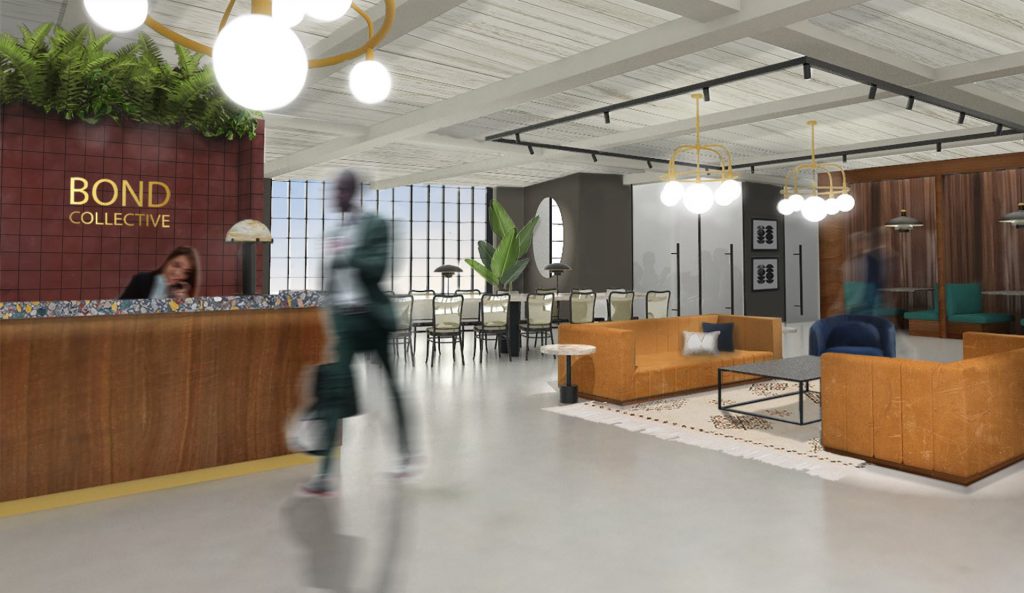 Techspace has planted their imprints in Austin Texas, Ballston, Houston Texas, Los Angeles, Aliso Viejo, Costa Mesa, Union Square and San Francisco. They offer three main cowork space which are Startup (includes virtual membership, small private offices, coworking desks and conference rooms), Small to Mid-size (includes private offices for 2-25 people, secure and private data connection and on-demand conference rooms) and Enterprise (which can be classified to the old way set up of the techspace way set up that would suit your business).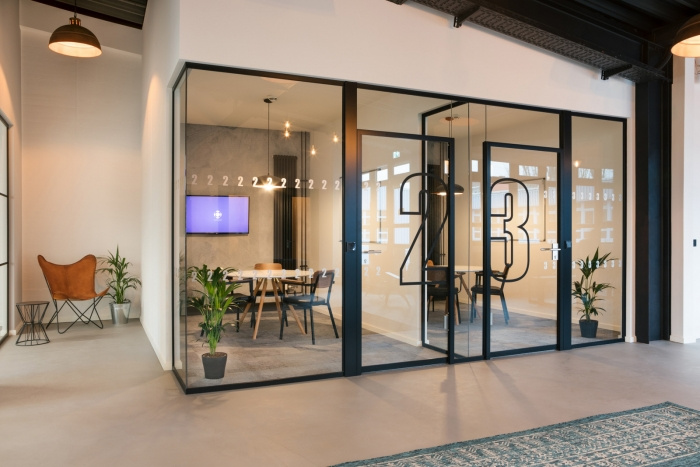 NGIN Workplace has four plans to offer – On the Go Membership (starts at $150 per month), Virtual Office (starts at $275 per month), Shared Desk (starts at $375 per month) and Private Office (starts at $1,100 per month). Their main office is situated at 210 Broadway, Cambridge and you can message them through NGIN's website for more details about the plans and locations.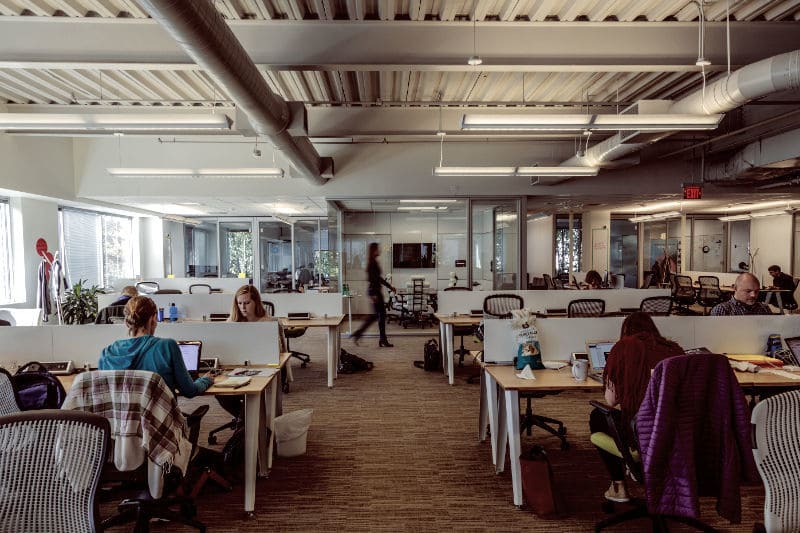 Serendipity Labs has a lot of locations across the nation: Arizona (Phoenix-Camelback), California (Los Angeles-Downtown and Hollywood), Colorado (Denver-Greenwood Village and LoDo), Connecticut (Hartford-Downtown, Stamford and Westport-Saugatuck), Georgia (Alpharetta-North Point, Atlanta-Buckhead, Cumberland and Perimeter), Illinois (Chicago-Loop), Indiana (Carmel-Midtown), Kansas (Kansas City Park-Overland Park), Maryland (Bethesda), New Jersey (Ridgewood), New York (Buffalo, New York – Financial District, Rye, White Plains – Downtown) North Carolina (Charlotte – The Refinery), Ohio (Columbus-Downtown and Short North), South Carolina (Charleston-Garco and Mill and Greenville-Plush Mills), Tennessee (Memphis-Fountain Square), and Texas (Dallas-Uptown Arts, Frisco-HALL Park, McKinney-Craig Ranch and Sugar Land-Imperial Market). Their service features include Enterprise Advantage, Workplace-As-A-Service, Workplace Cloud and Secure Cloud-Based Infrastracture.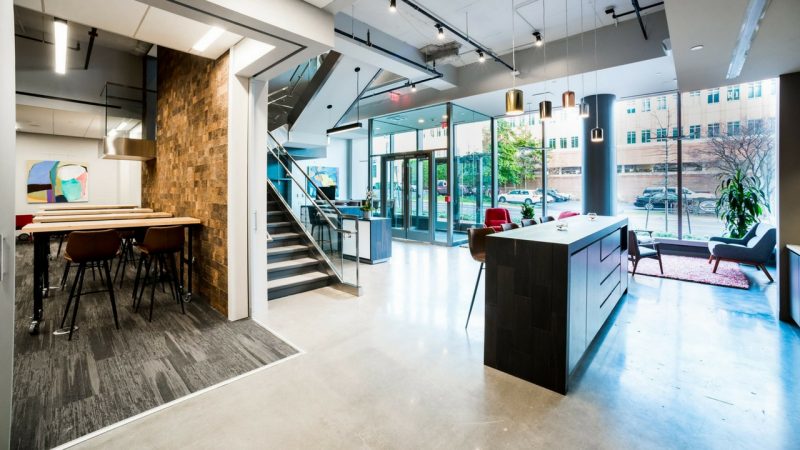 The Hive44 is one of the few coworking space providers that aims to strengthen their client's business to its full potential especially those who are just start ups. They offer eight cowork space services namely the Micro Office Space, Flex Desk, Dedicated Desk, Private Workstation, Private Office, Private Suite, Corporate Team and Virtual Services.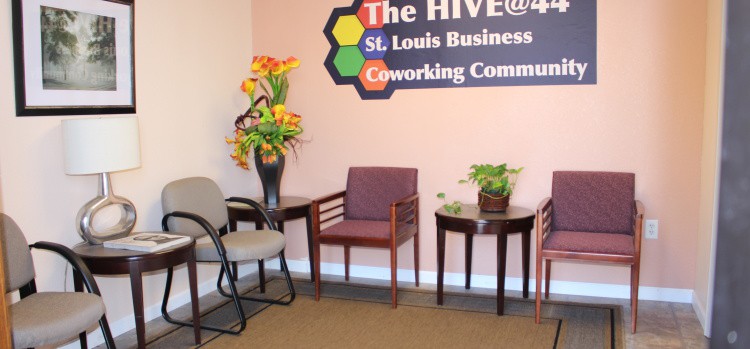 SOMACentral is located in 450 Townsend Street, San Franciso, California and offers two services – the Desks (Dedicated Desks which costs $550 per person and Hot Desk which costs $375 per person) and the Private Offices (which comes in different sizes with corresponding price starting at $2,050 per month.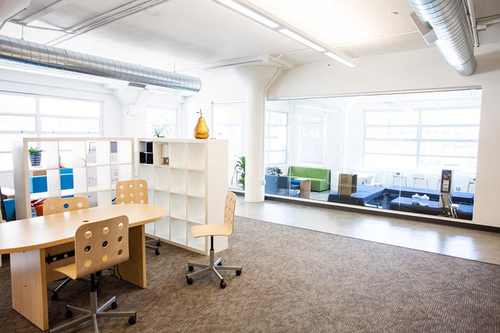 The Lab MIAMI is a 10,000 square foot warehouse that was converted to be an office space in 2012. They have four services offered – Virtual Lab (starts at $150 per month) the Lab Flex (starts at $300 per month), the Lab Desk (starts at $525 per month) and the Lab Office (starts at $1,600 per month). Some of their features include kitchen services, meeting rooms, tech support, bike share, office services and high speed internet connection.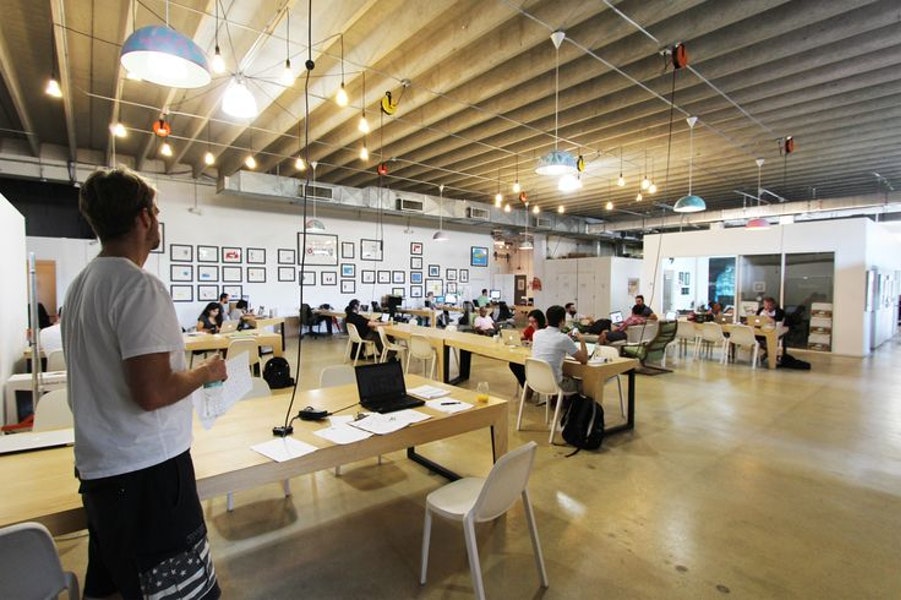 Union Cowork has five prime locations – 3919 30th St, San Diego; 3060 University Ave, San Diego; 111 C St, Encinitas; 704 J St, San Diego and 440 E Rte 66, Glendora. They also have three plans – Flex desk (starts at $400 per month), Semi-Private (starts at $600 per month) and Private Reserved (starts at $1,250 per month).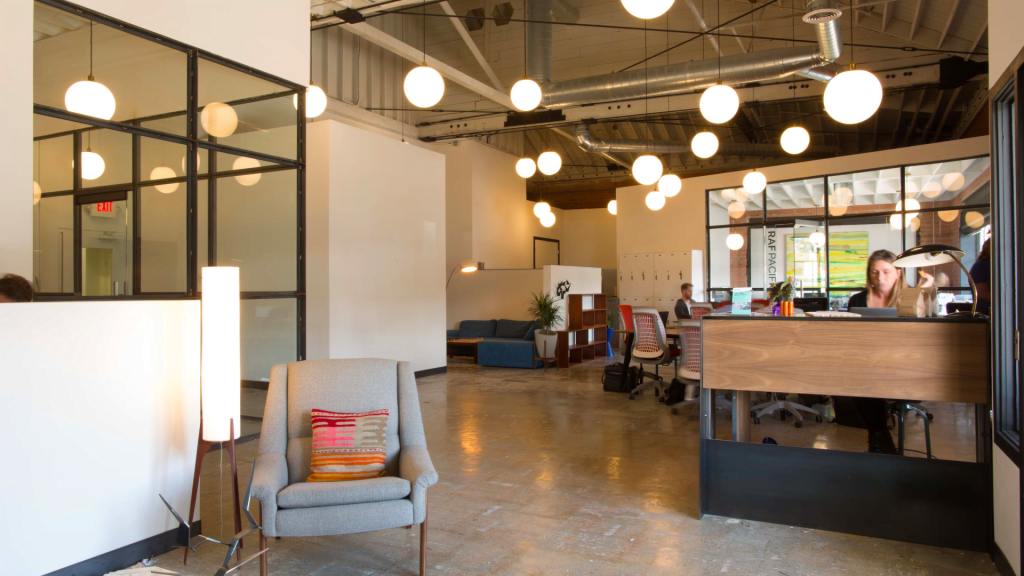 Alkaloid is located in Atlanta in a 14,000 square feet space for start ups and entrepreneurs. If you avail their cowork space service, you will receive the following benefits – 24/7 Access & CCTV Security, High Speed Internet &WiFi, Unlimited Conference Room Use, Direct Beltline Access, Full Kitchens & Showers, Inbound Mail & Package, Rooftop and Outdoor Patios, Indoor Lounges and Nap Sofas, HD Projectors and Apple TV, Indoor Bicycle Parking, Group Events and Printing Stations.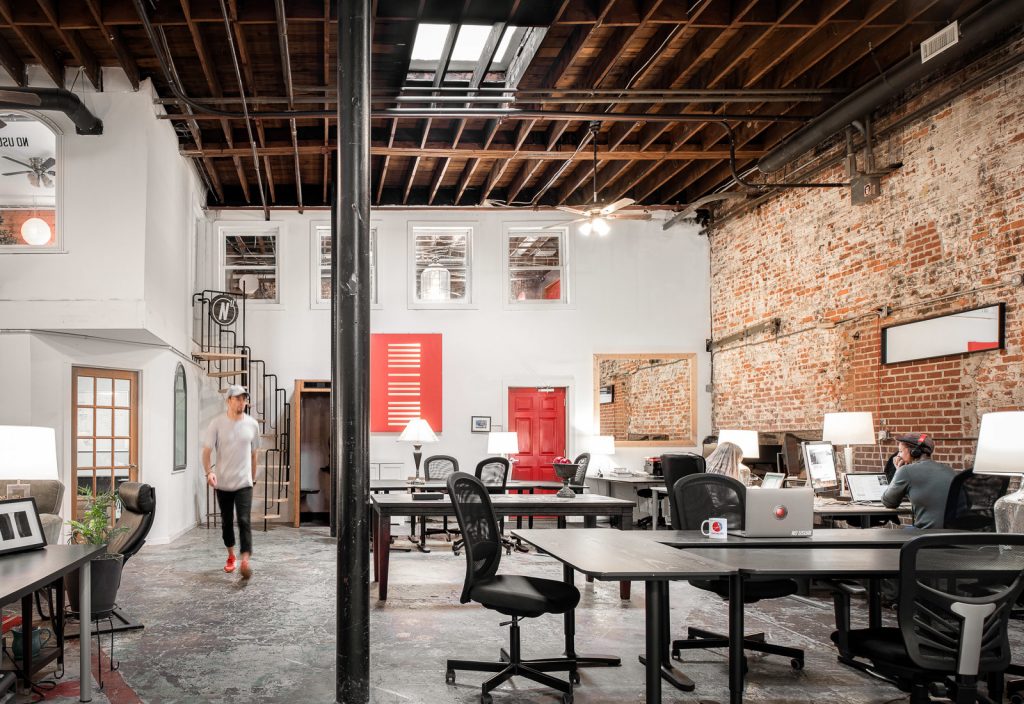 In conclusion, no matter what coworking space you would end up choosing, there should always two goals for your business – sustainability and development so that you can achieve a successful company and branch out to more locations as well.